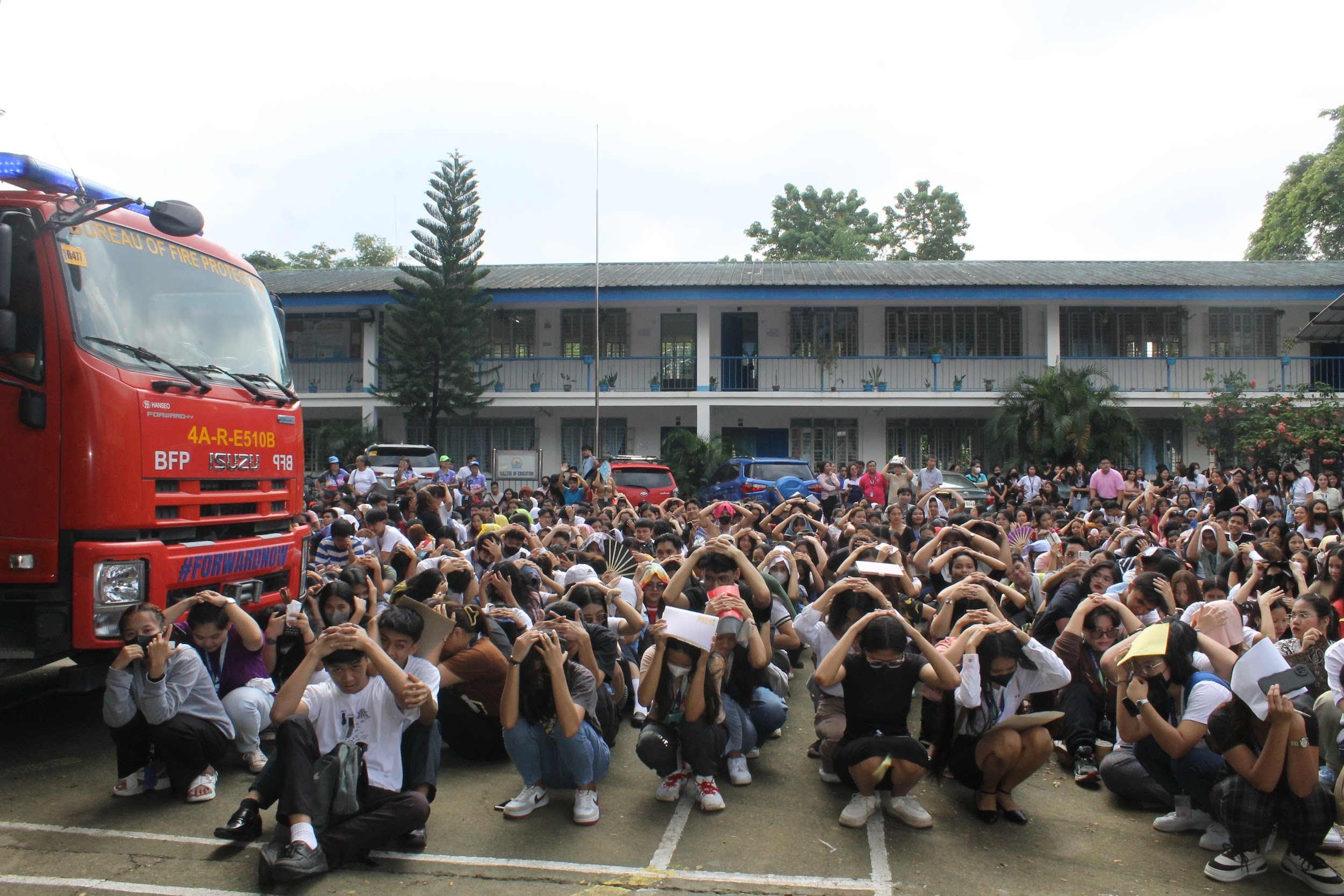 In a proactive move to enhance campus safety and disaster preparedness, the University of Rizal System Rodriguez Campus conducted a comprehensive earthquake drill on September 6. The event was led by the Montalban HOA Marshals Incorporated, Eagle Communication Group, the Municipal Marshall Fire Station, and the Rodriguez Municipal Disaster Risk Reduction and Management Office (MDRRMO) under the leadership of Mr. Bong Madla. This exercise aimed to educate and prepare the academic community for potential seismic events while ensuring the safety of all students, faculty, and staff.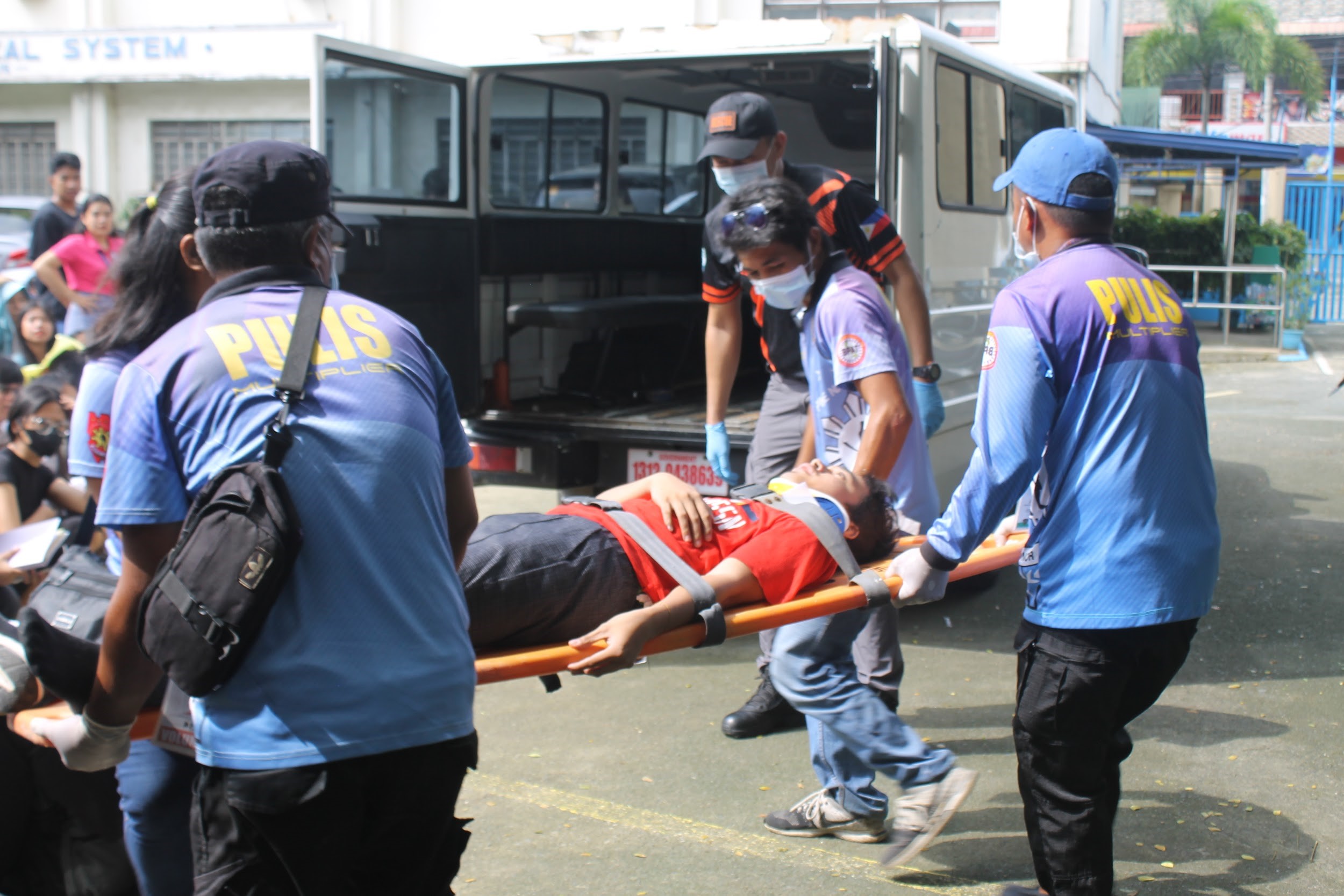 The earthquake drill was participated by various colleges within the University: the College of Agriculture, College of Business, College of Education, and College of Social Work and Community Development. The participants' involvement demonstrated the commitment of the institution to the safety and well-being of its members.
One of the most critical aspects of any disaster preparedness drill is the practical experience it provides. To this end, the University enlisted the help of two acting victims, Kerr Axle Cisneros and Mc Jerwin Dudas, BSE students, to simulate scenarios that require immediate response and rescue. This hands-on approach allowed participants to practice lifesaving procedures fostering a sense of preparedness and urgency.
During the drill, participants were also informed of the correct procedures to follow in the event of an earthquake. This included duck, cover, and hold-on techniques, as well as evacuation procedures. The importance of maintaining calm and assisting others during such crises was emphasized throughout the exercise.
Prof. Florante Mercado, URSR Campus Director thanked the different organizations and units involved in the activity as the earthquake drill ended.
By: Charlemagne Denise S. Chua  (BSBA – MM2)