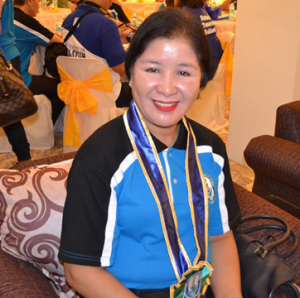 The University of Rizal System recently welcomed Dr. Nancy T. Pascual as its new vice president of administration and finance.  Dr. Pascual was the former Campus Director of URS Morong Campus.  She also became the Director of the Office of Student Development Services.  The present Officer-in-Charge Campus Director of URS Morong Campus is Dr. Allan E. Conde and at the same time the Dean of the College of Industrial Technology, also in URS Morong Campus.
URS PROF. RECEIVES INTERNATIONAL ALUMNI AWARD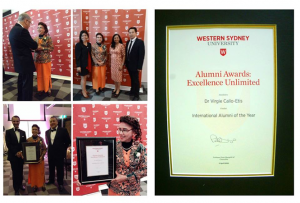 Dr. Virgie Callo-Etis of the University of Rizal System Tanay Main Campus recently received an international alumni of the year award from the Western Sydney University in Australia. The International Alumni of the Year recognizes and honours international alumni who have excelled in their chosen field and whose accomplishments enhance the prestige of Western Sydney University.  Dr. Callo-Etis is Professor VI from the URS Main Campus in Sampaloc, Tanay, Rizal.