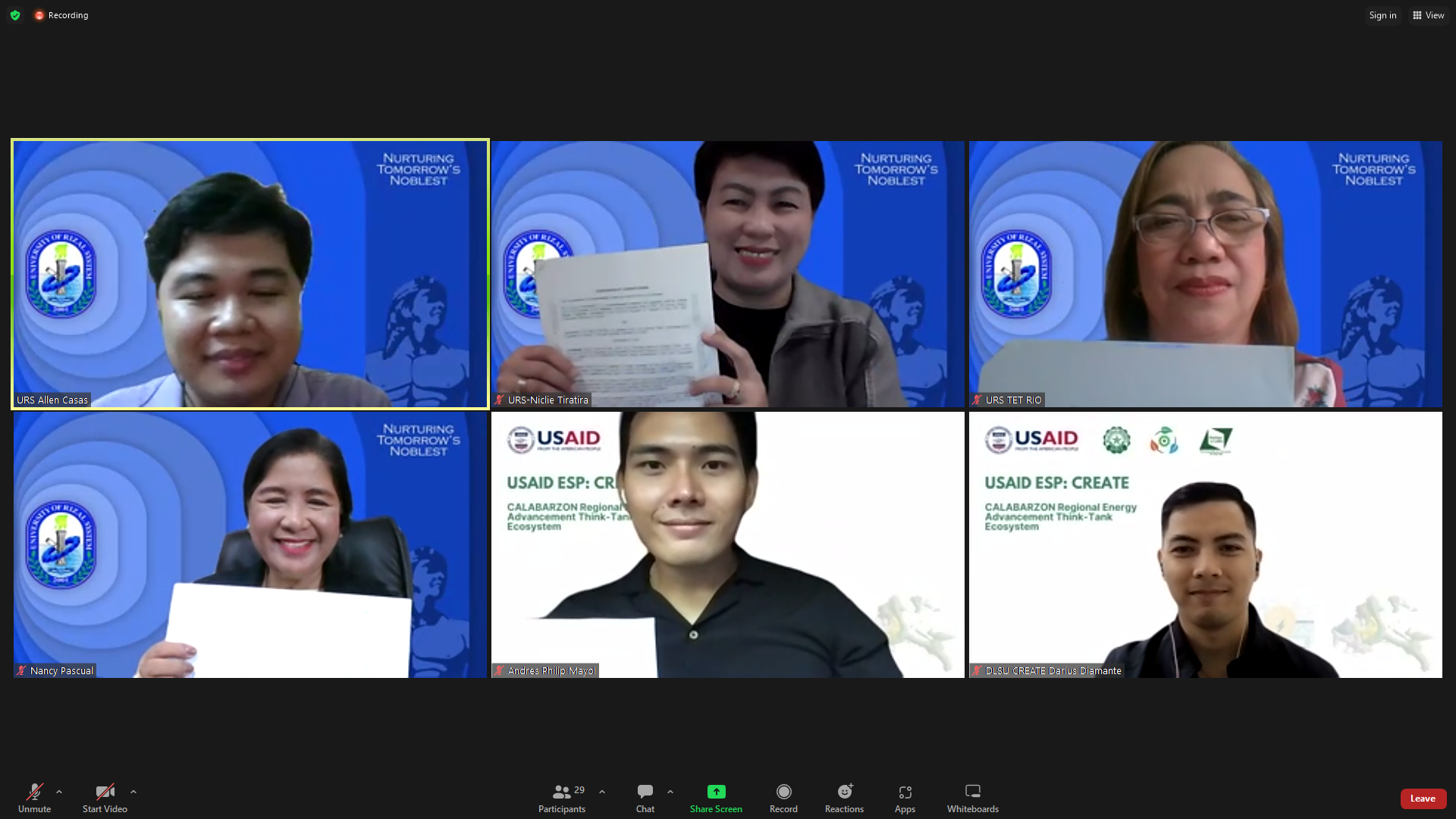 The University of Rizal System (URS) and the De La Salle University (DLSU) signed a three-year Memorandum of Understanding (MOU) for a collaboration with the CALABARZON Regional Energy Advancement Think-Tank Ecosystem (CREATE) project on September 6 through Zoom.
CREATE aims to organize an energy knowledge hub that would host an information and knowledge management framework to ensure that information on sustainable energy supply is available and accessible in Region IV-A.
DLSU tapped URS as its higher education institution partner for Rizal to ensure the representation of the province in the think-tank ecosystem.
On the side of URS, the ceremonial MOU signing was attended by University President, Dr. Nancy Pascual; Vice President for Research Development, Extension, and Production, Dr. Marites Rio; Director for Research Development, Dr. Niclie Tiratira; and Director for Extension Services, Dr. Fe Esperanza Mateo.
Meanwhile, in attendance for De La Salle University were the Project Leader of CREATE, Dr. Alvin Culaba, CREATE Program Manager, Dr. Andres Philip Mayol, Information Officer Engr. Darius Joseph Diamante, and other members of the CREATE project.
 Both parties committed to working together to meet the objectives and goals of the project as expressed by Dr. Tiratira, and Dr. Mayol of URS and DLSU, respectively.