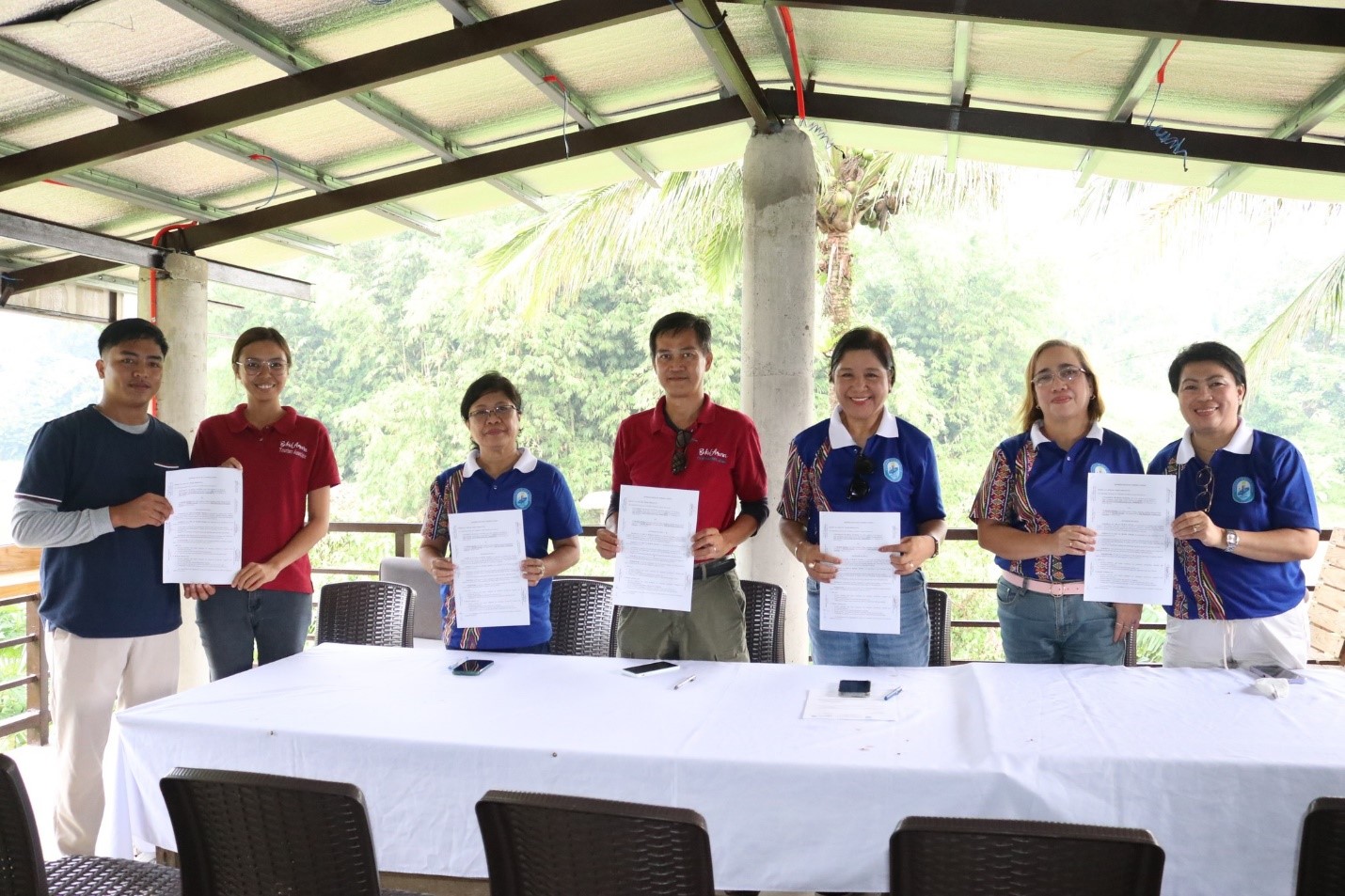 Through the signing of a three-year Memorandum of Understanding, the University of Rizal System and the Bukid Amara committed to collaborating on agri-tourism research development, extension, and production projects as well as rough plans for technology transfer and eco-efficient agriculture instruction and training on September 13 at Bukid Amara, Lucban, Quezon Province.
Represented by its President, Dr. Nancy Pascual; the Vice President for Research Development, Extension, and Production, Dr. Marites Rio;  Director for Research Development, Dr. Niclie  Tiratira; and Director for Extension Services, Dr. Fe Esperanza Mateo, URS explored various possibilities on automated agriculture, agri-tourism and marketing, and promoting agricultural products.
Moreover, future development plans included the planning for the development of the 93 hectares of land area of the URS-Tanay Campus including its protected forest as a possible hub for agricultural tourism.
In addition, Mr. Michael Caballes, owner of Bukid Amara, also committed to assisting URS in training its faculty on automated farming and technology transfer based on his experience while working with the Department of Science and Technology, Department of Agriculture, and other government agencies and private stakeholders on agricultural development. He is also set to be one of the plenary speakers for the upcoming National Research and Extension Advocacy Conference for Change (NREACH) which will be hosted by URS on November 15-17.
Bukid Amara is an accredited farm tourism site by the Department of Tourism and its goal is to combine recreation and relaxation with innovative farming practices that help the local community meet their agricultural needs through sustainable farming.