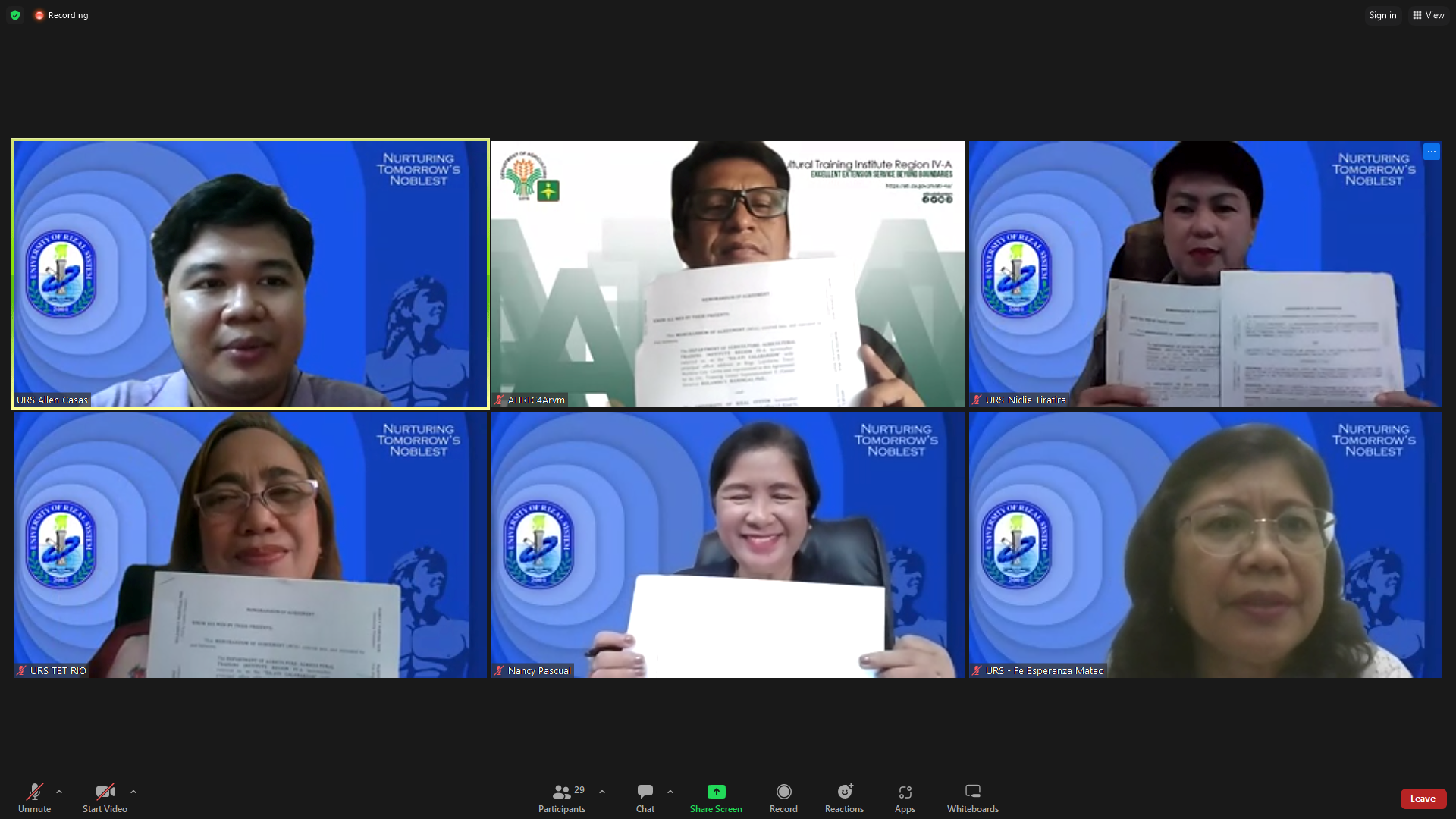 Through the signing of a three-month Memorandum of Agreement, the University of Rizal System (URS) and Department of Agriculture – Agricultural Training Institute Region IV-A (ATI CALABARZON) formalized the partnership for a collaborative tracer study on rice production on September 6, 2023 via Zoom.
The partnership is part of the 2023 Work and Financial Plan of ATI CALABARZON to conduct an evaluation study to determine the outcomes related to the graduates of the season-long trainings on rice production.
ATI CALABARZON asked for the assistance of URS in writing the research for the tracer study to assess the status of the graduates of the trainees on rice production wherein in exchange, ATI CALABARZON would provide URS with a professional service fee for the conduct of the study.
On the side of URS, the ceremonial MOU signing was attended by University President, Dr. Nancy Pascual; Vice President for Research Development, Extension and Production, Dr. Marites Rio; Director for Research Development, Dr. Niclie Tiratira; Director for Extension Services, Dr. Fe Esperanza Mateo along with Prof. Naomi  Ruedas and Engr. Inah Andrea Din, URS researchers.
Meanwhile, ATI CALABARZON was represented by Dr. Rolando  Maningas, Center Director and Mr. Angelo H. Hernandez, Monitoring and Evaluation Officer I.