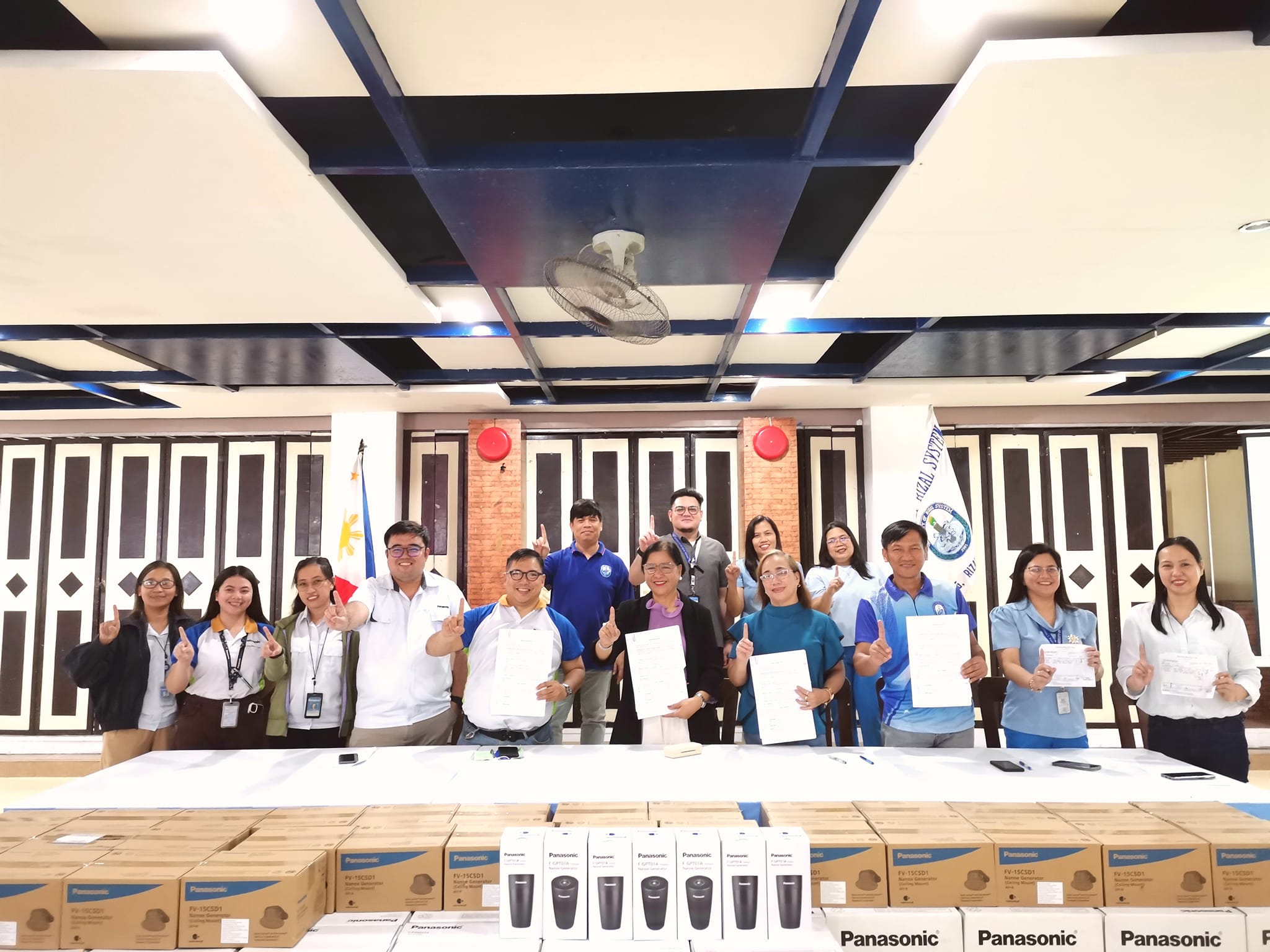 The Panasonic Manufacturing Philippines Corporation (PMPC) has donated air purifiers to URS Morong and Binangonan campuses during the company visit on September 4 at the URS - Morong campus.
The PMPC headed by their President, Mr. Kazuya Higami, duly represented by Mr, Michael Adrian Borja, CSR Manager, together with the Panasonic Team, Ms. Pamela Abainza, Mr. Paolo Bagamasbad, Mr. Bonifacio Bautista, and Mr. Heherson Bala, donated 45 air purifiers to URS Morong and Binangonan campuses as part of the company corporate social responsibility and as a means of strengthening its ties with the University. The donation was done in a program held at the URSM Function Hall on September 4.
The air purifiers are set to be installed on the various offices and facilities of the two campuses, namely, Eulogio Amang Rodriguez Tanghalang Sining (EARTS), Campus Library, Campus Registrar's Office, Function Hall, Campus Director's Office, Laboratory School Principal's Office and the dean's office of the College of Education, College of Engineering, College of Industrial Technology, College of Science, and the Graduate School.
#URS2023 #NurturingTomorrowsNoblest #OneURS