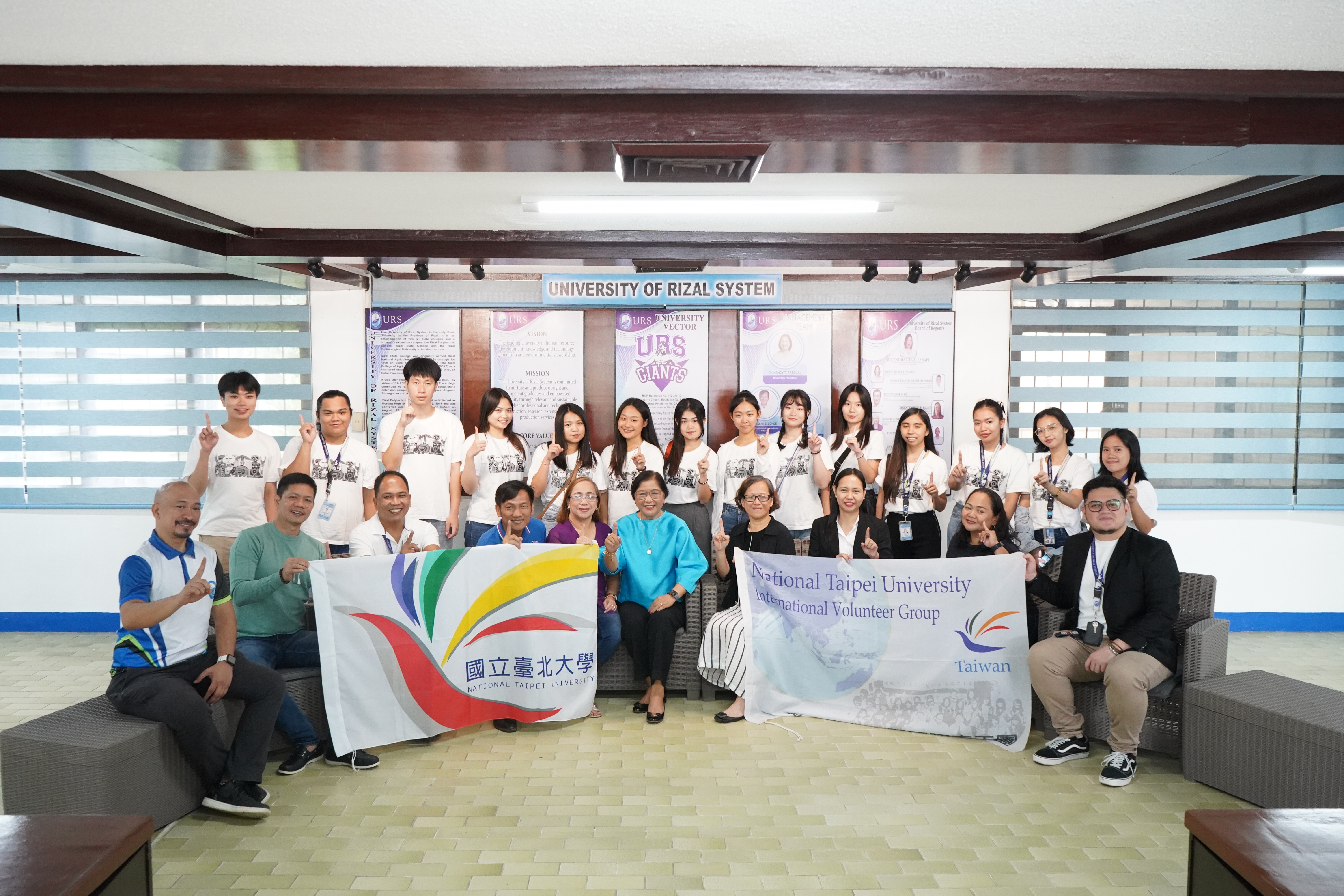 The National Taipei University (NTPU) headed by Dr. Rae Lan and the International Volunteer Group (IVG) volunteers visited URS on September 5 to continue and strengthen the partnership on Women and Children's Program 2023 with the University.
Accompanied by the Campus Director Prof. Florante Mercado and the Dean for the College of Social Works, Dr. Ma. Victoria Alarte of the URS - Rodriguez campus, Dr. Lan and the student volunteers were welcomed by the University President, Dr. Nancy Pascual together with VP for Academic Affairs, Dr. Allan Conde; VP for Administration and Finance, Dr. Marvin Amoin; VP for RDEP, Dr. Marites Rio; Campus Director of Morong, Dr. Xenia Canale; Director for IDSP, Dr. Jonas Ynares; and Faculty Regent, Prof. John Vincent Guillermo.
The student volunteers discussed the history, culture, and highlights of Taiwan and NTPU followed by Dr. Lan's greetings expressing how she and the student volunteers enjoyed and felt the utmost support of URS during their experience in the Kasiglahan Village in 2019 and how eager they are to resume the partnership with the University.
Dr. Pascual together with the University officials gave Dr. Lan and the student volunteers a tour of the Morong Campus, exhibiting the different offices, rooms, and other facilities. In the afternoon, Dr. Lan and the student volunteers requested to observe the classes at the College of Education. Dr. Lan believes that the continuous collaboration with URS will give both parties the opportunity to experience community service which can be beneficial and will help enhance the mutual understanding of cultures as well as expand the network between the institutions.