The University of Rizal System (URS) held its investiture ceremonies for its third president, Dr. Nancy Talavera – Pascual on Monday, May 2 at the URS – Morong Campus, Morong, Rizal.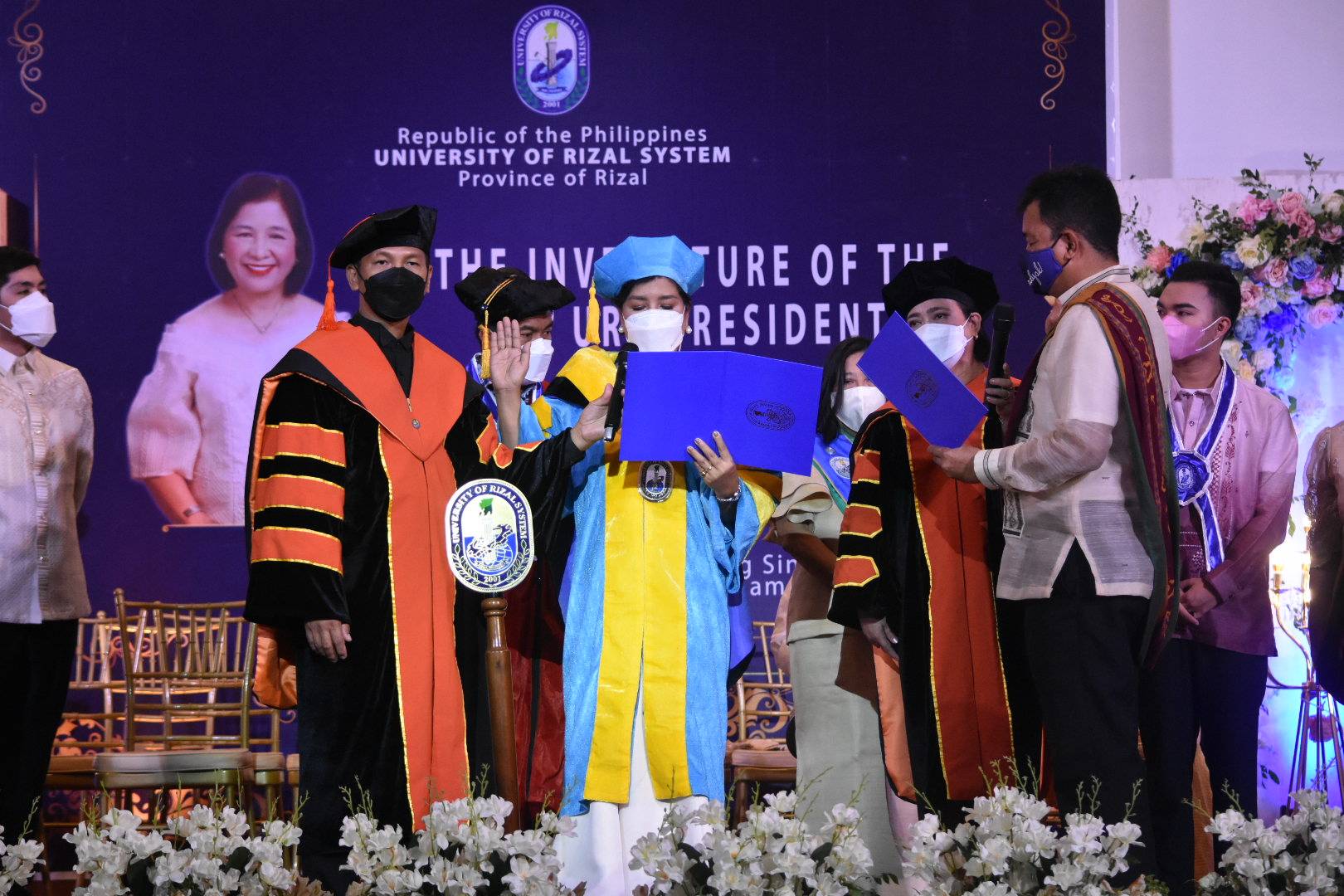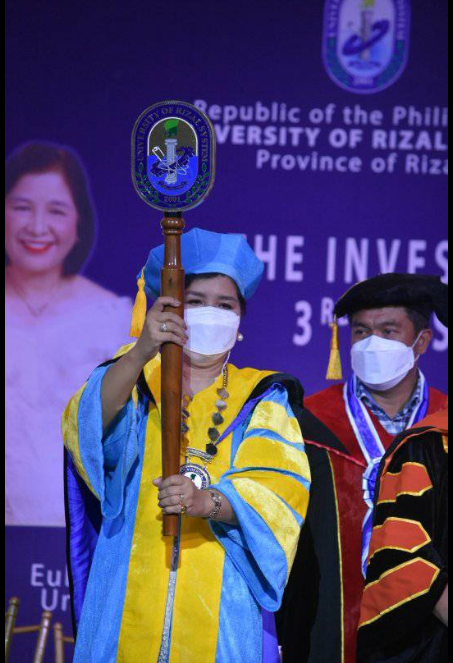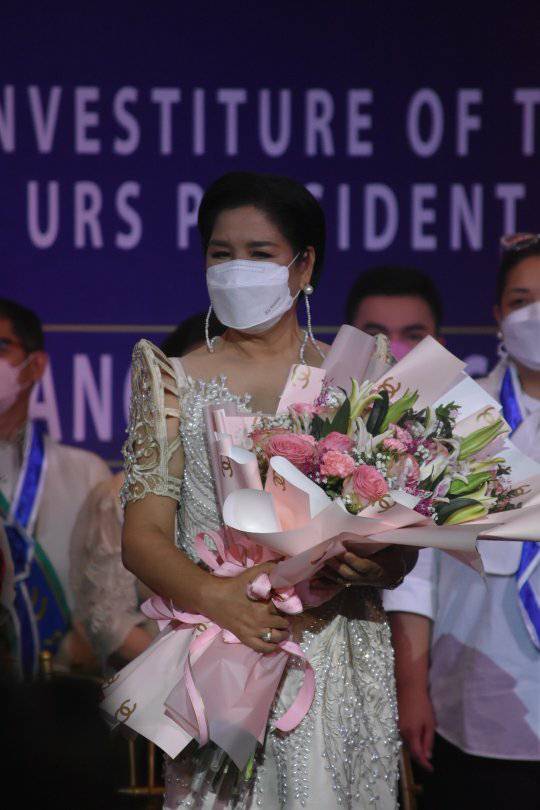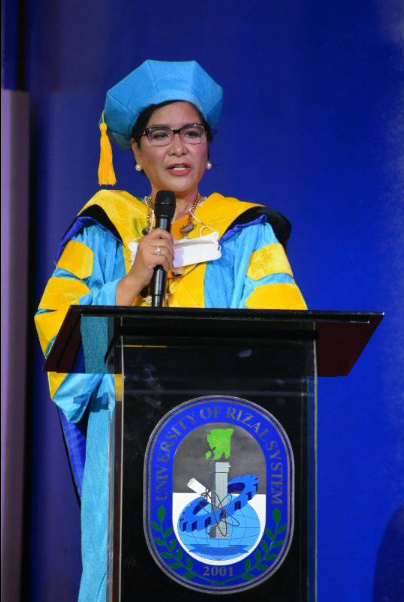 With family members and friends in attendance, President Pascual was inaugurated before a large audience that includes administrators, faculty, staff, students, college and university presidents, Board of Regents and officials of URS, and government and private sector representatives at the Eulogio "Amang" Rodriguez Tanghalang Sining (EARTS) of URS – Morong Campus.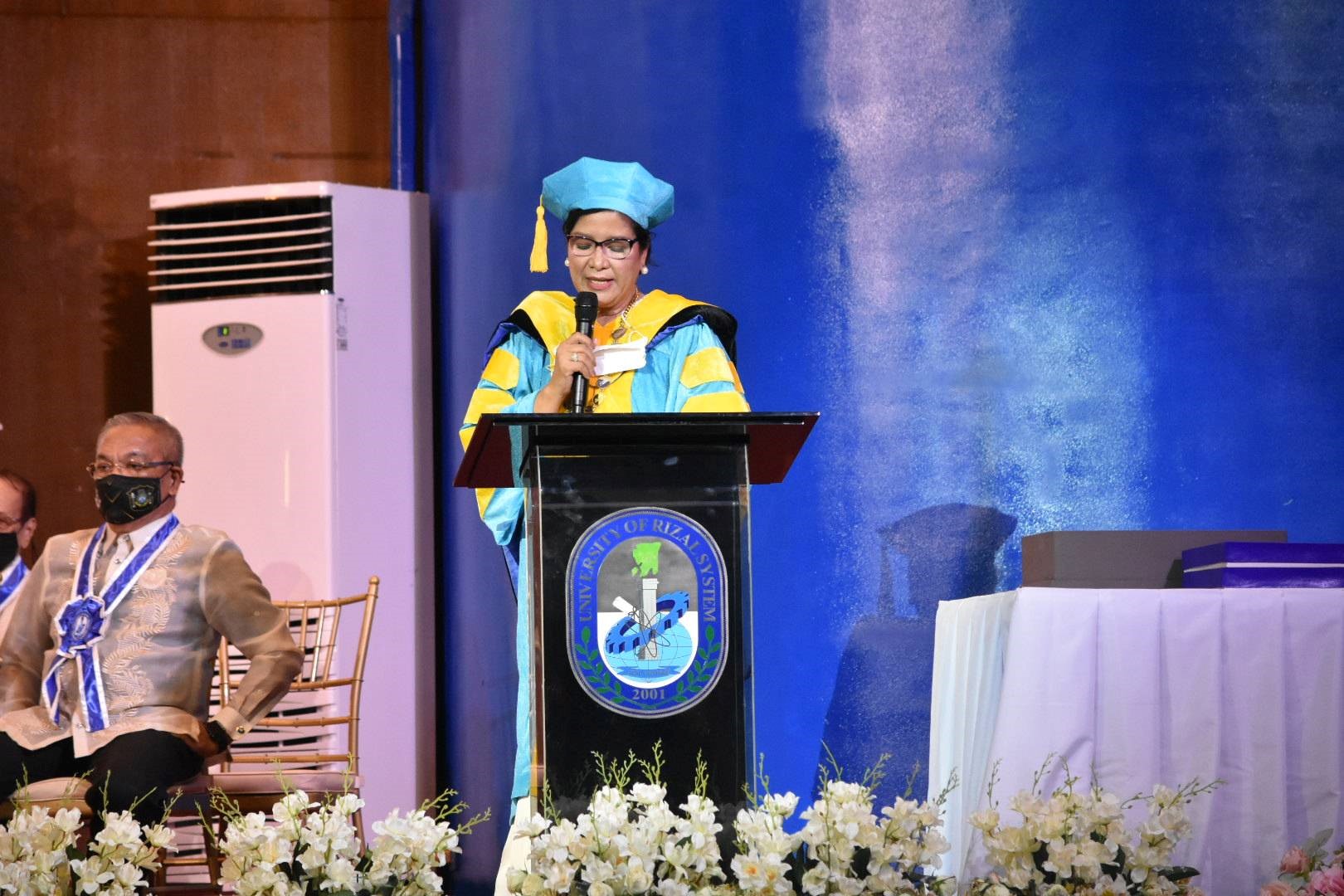 The Investiture Proper started with the presentation of the Third President of URS, Dr. Nancy T. Pascual. Afterwards, the reading of appointment was performed by Dr. Amelia A. Biglete, Director of the Commission on Higher Education (CHED) – Region IV. The vesting of the academic gown was done by Dr. Marita R. Canapi, second URS president and now Chairperson, URS Board of Regents; and Dr. Prospero E. De Vera, Chairperson, CHED. The imposition of the academic medallion and ring was done by Dr. Tirso O. Ronquillo, President of the Philippine Association of State Universities and Colleges (PASUC). More so, the presentation of the University mace was performed by Dr. Allan E. Conde, Dr. Renato F. de Lemon and Dr. Marites M. Rio, URS Vice-Presidents for Academic Affairs, Administration and Finance, and Research Development, Extension and Production, respectively. Finally, Chairperson De Vera of CHED handled the administration of the oath of office of Dr. Nancy as the University president.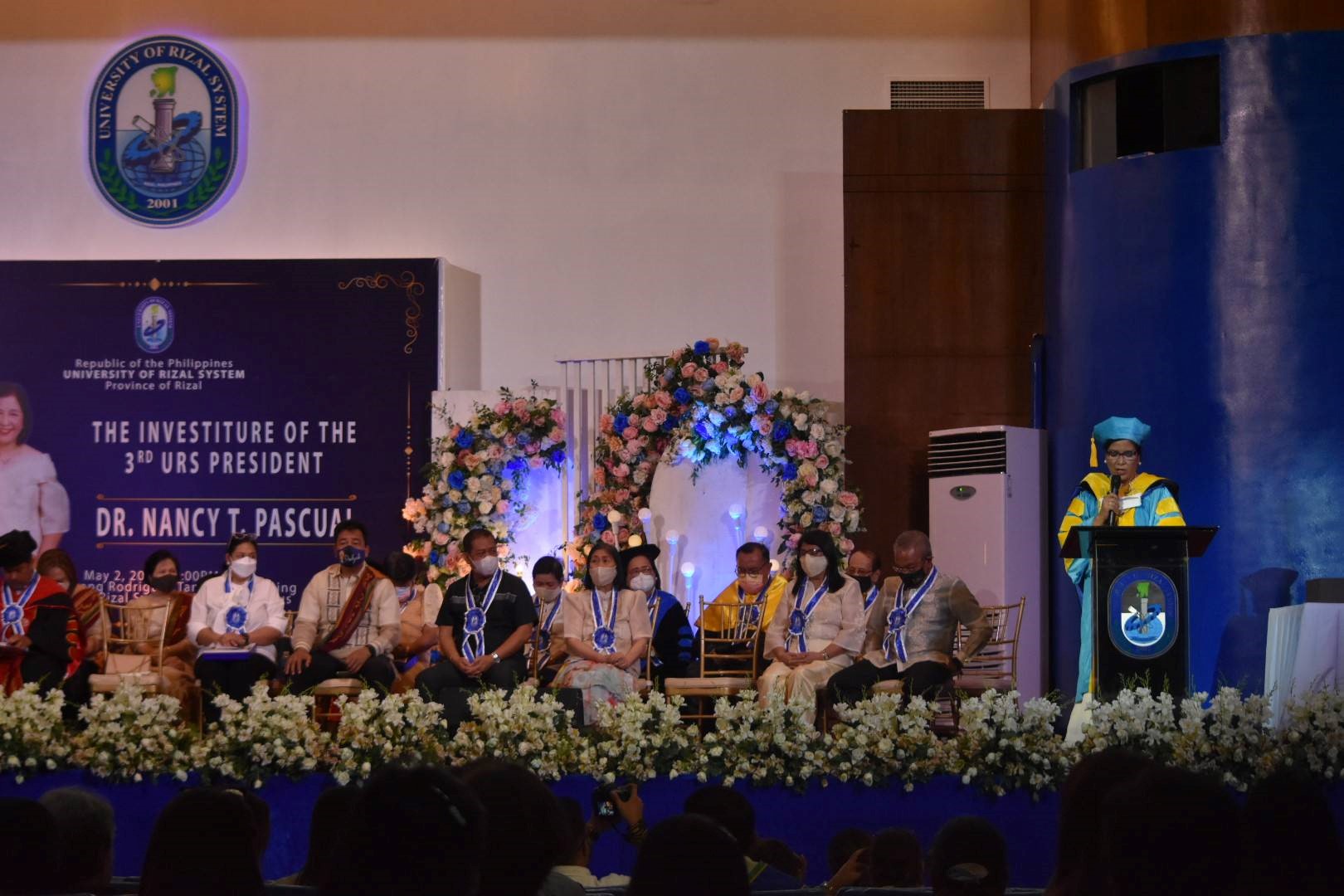 The Investiture Ceremonies included the welcome remarks from Dr. Marvin P. Amoin, Director of URS – Morong and the ecumenical prayer and a special opera performance from Prof. Jona O. Bautista and Ms. Shiela Olivas, URS faculty and staff, respectively. Greetings, live and recorded, were shared by URS stakeholders, co-workers and friends of Dr. Pascual. Capping the investiture ceremonies was the president's address, and URS strategic direction rendered by the president herself, Dr. Pascual.
Dr. Pascual succeeded Dr. Marita R. Canapi who served as president since February 2012.
Investiture is the formal ceremony conferring the authority and symbols of the Office of the President on a new president. Usually held during the president's first year in office, the ceremony has symbolized the pursuit of knowledge since the Middle Ages. Today, universities and colleges view investitures, sometimes called installations or inaugurations, as opportunities to welcome a new era and celebrate as a community. // abc (Photos from Tipolo Student Publication)