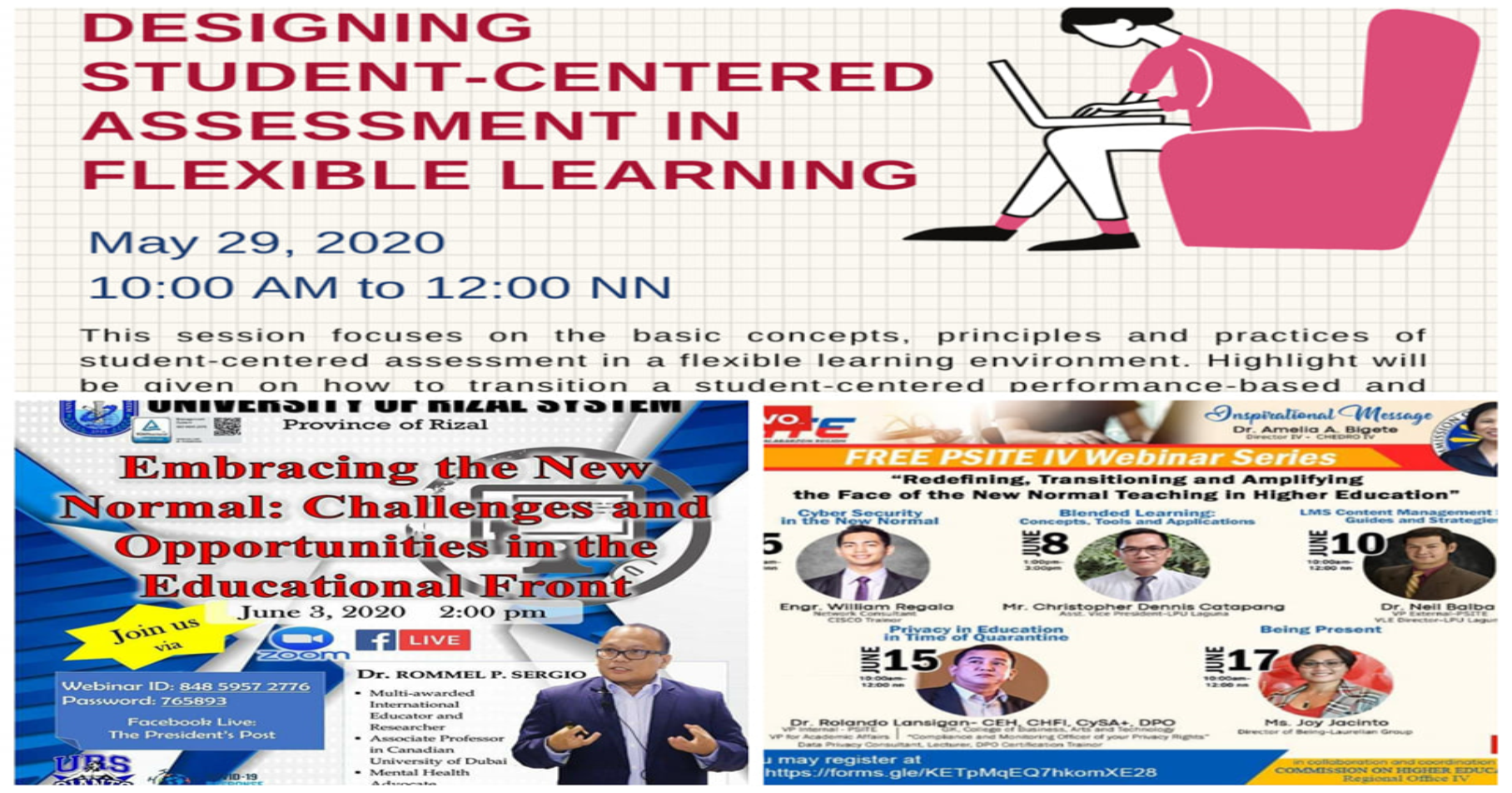 The University of Rizal System (URS) has recently hosted and endorsed webinars to support the future flexible learning efforts of its faculty and students.
In this regard, a webinar titled, "URS Embracing the New Normal: Challenges and Opportunities in the Education Front" with Dr. Rommel Sergio, a multi-awarded international educator, and researcher, and an alumnus of URS, was held on June 3. One of the highlights of the webinar is the use of alternative teaching and learning modes come the next school year in a time of the COVID pandemic.
A series of seminars spearheaded by the Philippine Society of    Information Technology Educators, Inc. (PSITE, Inc) scheduled June 5 to June 17 was also endorsed by URS for all URS personnel. The webinar aims to help enhance the capability of administrators, heads, and faculty as they embrace and adopt the new normal in education.
Meanwhile, another webinar called "Designing Student-centered Assessment in Flexible Learning" hosted by the Philippine Educational Measurement and Evaluation Association (PEMEA) was also attended by the URS personnel.