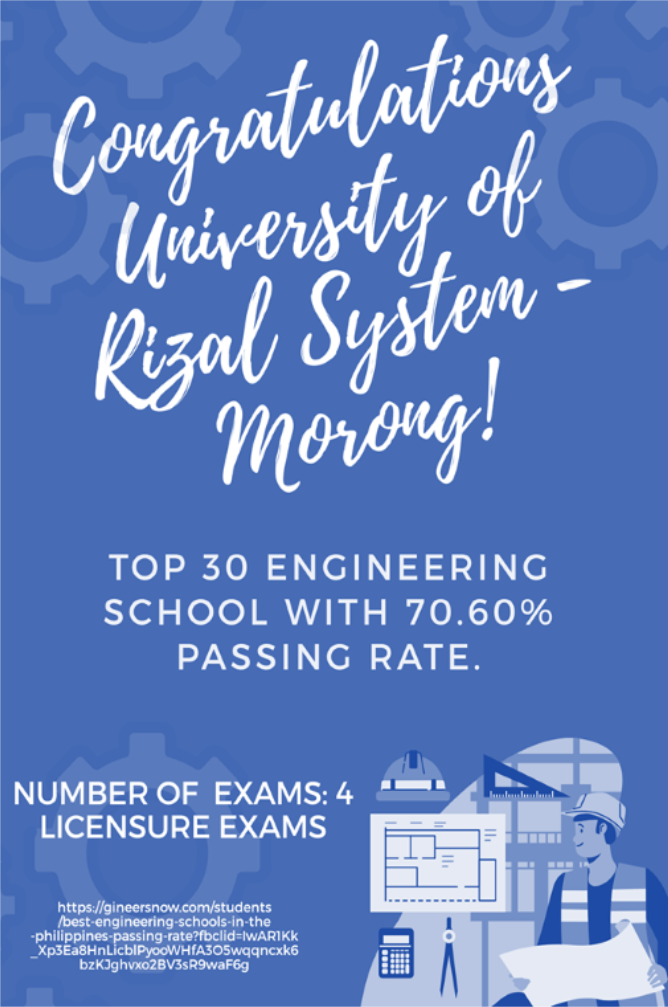 A website called gineersnow.com has listed the URS – Morong campus as one of the Philippines' best engineering schools.
The listing is based on the campus performance in the national engineering board examinations in 2018 as taken from the Philippine Regulatory Commission (PRC) data.
The report lists down the 85 engineering schools 'from worst to best' as a result of their passing percentages.
In this regard, URS- Morong campus occupies the 30th rank because of 70.60 passing percentages on four board examinations. The campus is a hub for Bachelor of Science (BS) in Civil Engineering, BS Electrical Engineering, BS Electronics Communication Engineering, BS Mechanical Engineering, and BS Computer Engineering.
For more information, kindly visit https://gineersnow.com/students/best-engineering-schools-in-the-philippines-passing-rate?fbclid=IwAR1Kk_Xp3Ea8HnLicblPyooWHfA3O5wqqncxk6bzKJghvxo2BV3sR9waF6g.