In response to its thrust in providing quality service to its clienteles, the University of Rizal System once again subjected itself for ISO Surveillance Audit, April 27-28.

TÜV-Rheinland is a certifying body that evaluates standards on various institutions that include academic institution. Through its certification, it verifies that the established management system is implemented and in compliance to the requirements of the standard, identifies opportunities for improvement to effectively implement the management system, and confirms the issuance/maintenance of the new/existing certificate.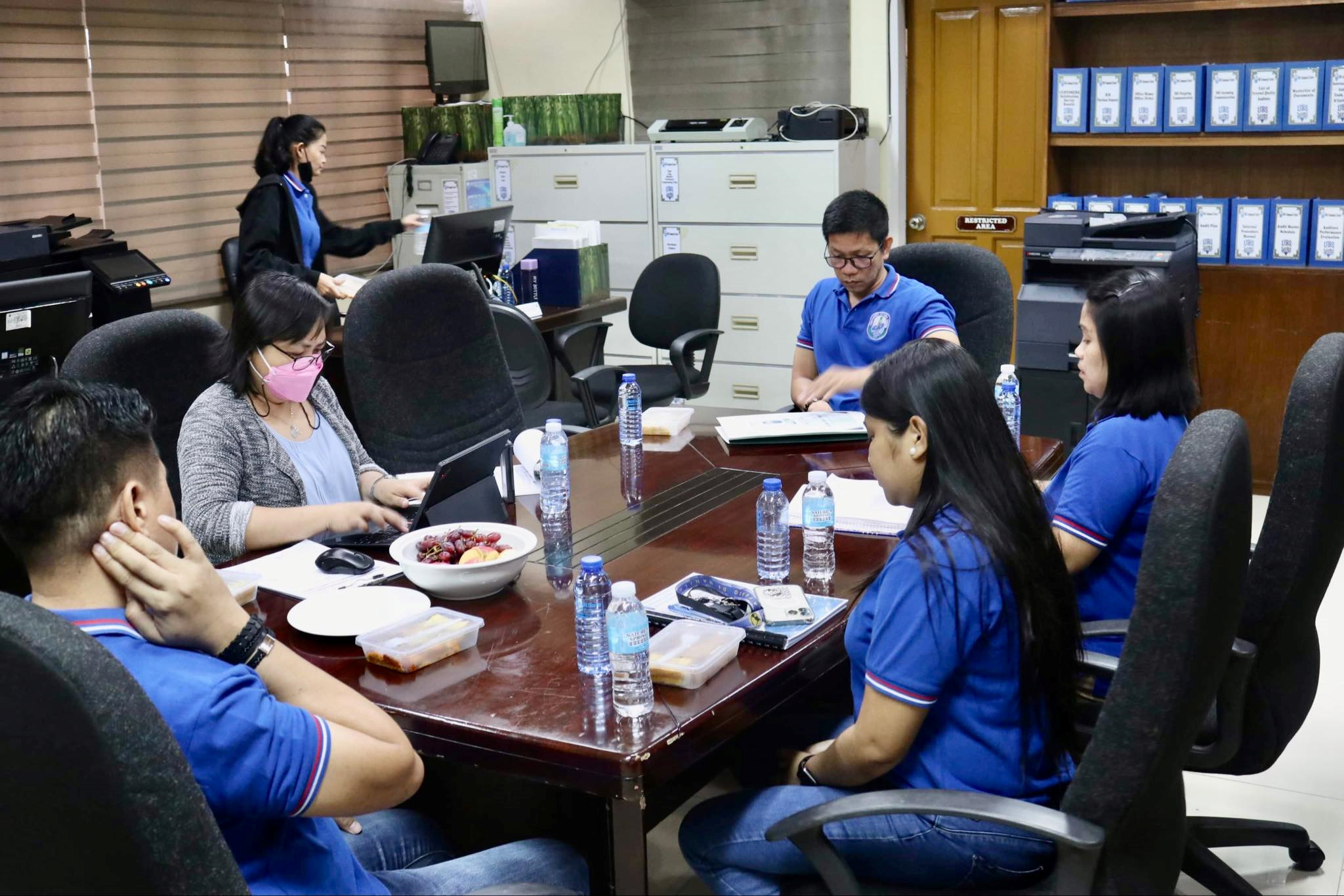 Four identified campuses were randomly selected in the visit which included Tanay, Morong, Antipolo, and Cardona. Each campus has its specific offices by which the TÜV-Rheinland evaluated. Antipolo Campus and Tanay Campus were audited in the first day of the visit while Morong and Cardona were visited in the second day.

The Audit team was composed of Rhen Rose Zara, audit leader, and Mary Grace Balobalo and Jogina Mendiola, audit members.
The closing meeting was held on April 28 at AVEC, URS Morong Campus. Present in the closing meeting were the campus directors, selected heads of units, the university president, and vice-presidents. Audit Team Leader, Ms. Zara, presented general audit findings in the university, and Dr. Nancy T. Pascual, University President, gave a response and message regarding the results of the audit. Prof. Florante J. Mercado, ISO chairperson, delivered the closing remarks. (Article by Batch Natano; Photos by Tipolo Student Publication and Dr. Joyce Gagalang)