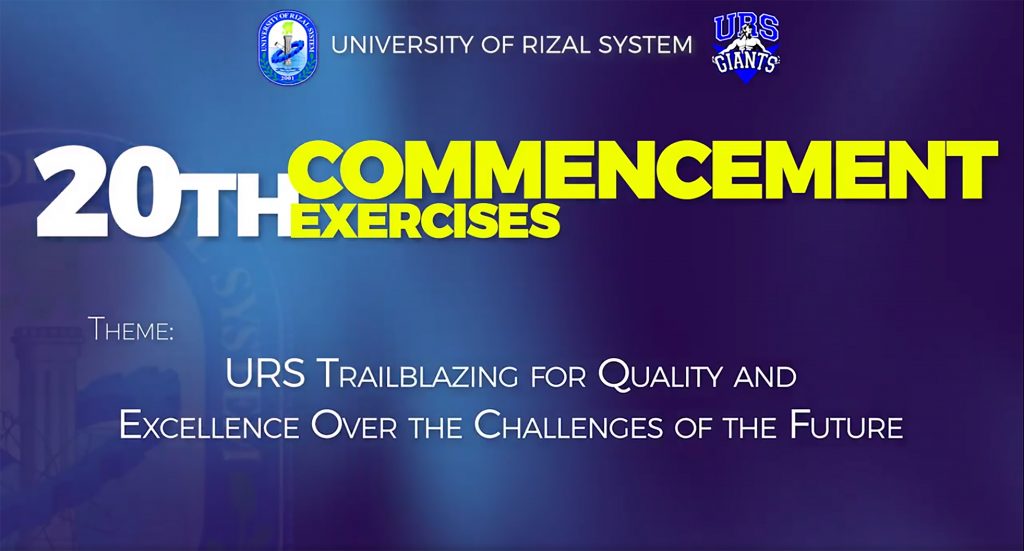 This year marks the first virtual graduation of the University of Rizal System with the theme "URS: Trailblazing for Quality and Excellence over the Challenges of the Future", July 30, 2021.
A total of 465 graduates from the different campuses of the University of Rizal System was conferred with their respective degrees.
The 20th Commencement Exercises Program in the new normal started with the preliminaries: Entrance of University Mace, the entrance of colors, doxology, and singing of the Philippine National Anthem and URS Hymn.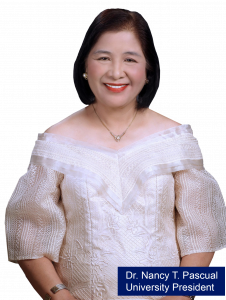 Greetings to the graduates was given by Hon. Rebecca "Nini" A. Ynares, Governor of the province of Rizal, followed by the presentation and confirmation of candidates for graduation by Dr. Allan E. Conde, URS Vice President for Academic Affairs, and Dr. Nancy T. Pascual, University President, respectively.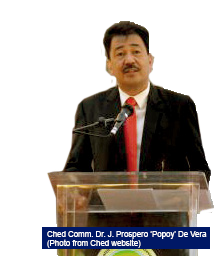 Dr. J. Prospero 'Popoy' De Vera, Ched chairperson, who served as this year's commencement speaker emphasized "Never stop learning and continue to pursue activities that will serve as precursors of discovery to ensure continuous productivity and sustainability for our future generations," as he delivered his Commencement Address during the celebration.
The distribution of diploma was done virtually, followed by the awarding of Academic Honors, spearheaded by Prof. Grenelita B. Felipe, University Registrar. Hon. Jose P. Calmada Jr., Alumni Regent, officiated the induction of graduates to URS Alumni Association. Meanwhile, Ms. Nixiel May S. Soriano, representative of the graduating class, led the Pledge of Loyalty to the Alma Mater.
The program concluded with the graduates singing their graduation song "The Journey" performed by Ms. Phoebe Magos.
URS administration, faculty, and staff members were determined to exert their best efforts to produce more graduates and academic awardees in the next years' commencement exercises.
Prof. Jansen A. San Juan served as the Master of Ceremonies.
-By Salome C. Villasis and Elwood M. Atienza-