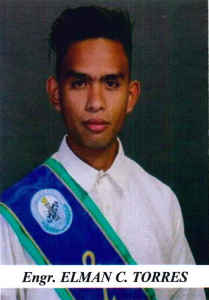 Engr. Elman Cantero Torres, Agricultural Engineering graduate of the University of Rizal System Tanay (URST), made it to the top 6 of the top 10 examinees in the August 2017 Agricultural Engineer Licensure Examinations.
Meanwhile, other URST graduates who passed the same examination are Engr. Ma. Oliva Ross Fulgado, Engr. Monalyn Astoveza and Engr. Jennilyn Fortunado.
This Registers a total of 100% passing rate for first time takers for the campus in August.