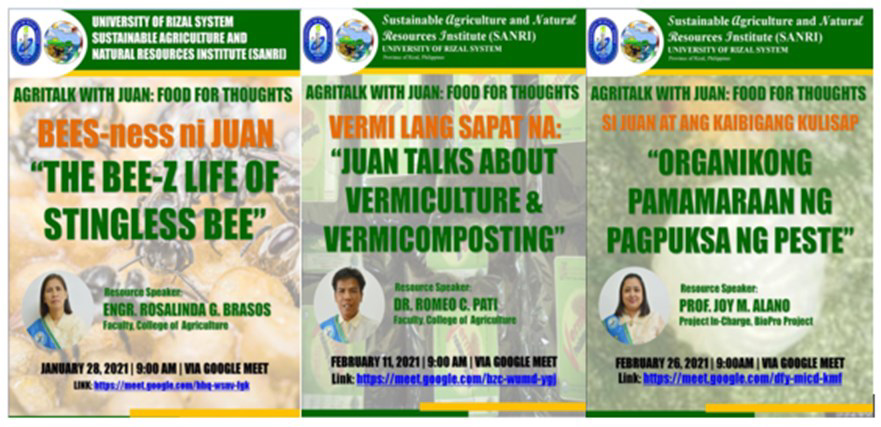 JUAN SERIES. One objective of the series is to promote environmentally friendly practices in sustainable food system.
The Sustainable Agriculture and Natural Resources Institute (SANRI) Unit of the Research Development Division of RDEP held a series of Agritalk with Juan, a set of discussions on agriculture and natural resources.
In line with the series are the talks on BEES-ness ni Juan: The Busy Life of Stingless Bees, Vermi Lang Sapat Na: Juan Talks About Vermiculture and Vermicomposting, and Si Juan at Ang Kaibigang Kulisap: Organikong Pamamaraan ng Pagpuksa ng Peste. The talks were held on January 28, February 11, and February 26 with Engr. Rosalinda Brasos, Dr. Romeo Pati, and Prof. Joy Alano as resource speakers, respectively.
The series aims to promote environmentally friendly practices in the sustainable food system, instigate awareness on opportunities in agriculture that can strengthen the local economy, and, disseminate knowledge and information on the topics cited as well. This was learned from Prof. Jerry Esperanza, head, SANRI.