A total of 94 recipients were the recipients of the Loyalty Award incentive in the 16th URS PRAISE Awards. This is in recognition of the services they have rendered whether 10, 15, 20, 25, 30, 35, or 40 years. Each received a plaque of recognition, token, and cash incentives.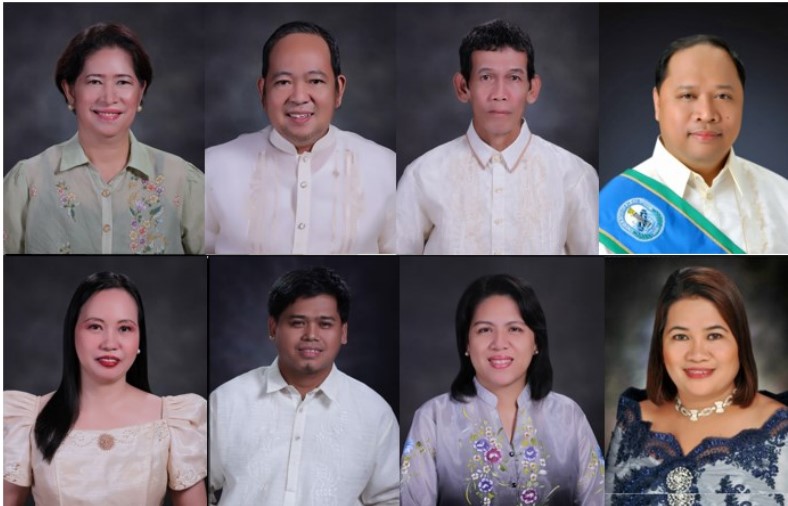 TEN (10) YEARS. Twenty-three faculty and staff rendered 10 years of service. They were Neil John P. Albito, Johanne SJ. Aterrado, Elena A. Barroga, John Troy S. Borromeo, Jesamel P. Bumatay, Baby Eunice M. Cabaltera, Yves Xavier S. Candelaria, Adriano SD. Carigma, Ricky T. Cornejo, Cherry Damiles, Marie Germaine S. De Lemon, Noemi A. De las Armas, Eric S. Españo, Bernadette R.Francisco, Nelson F. Inguito, Gemma R. Lavara, Ma. Theresa M. Mangona, Malvin F. Mendones, Maria Kristina G. Ramos, Alking P. Sunga, Julie A. Talattad, Manuel G. Villaos and Emily J. Yunzal. FIFTEEN (15) YEARS. These 12 are being recognized for having served 15 years at URS: Jeremy R. Aterrado, Mary Ann M. Clemente, Jona F. Evangelista, Mian N. Francisco, Edna M. Herrera, Janice L. Hilao, Jasmin M. Panganiban, Khristian P. Ramos, Francisco H. San Felipe Jr., Jose Reza S. Talanay, Ricky A. Ulep and Lanie M. Yanga.
TWENTY (20) YEARS. A total of 23 personnel received recognition having devoted 20 years of service to the University. They were Edward L. Andrecio, Xenia B. Canale, Lyndeen S.J. Cordial, Ricardo B. Cruz, Manuel C. Cuadra, Francisco B. Culibrina, Christian S. Daduya, Rosalio Q. De Leon, Jose Allan B. Dieta, Ma. Merle A. Facultad, Imee E. Flores, Michael B. Francisco, Reyson R. Gaspar, John Vincent G. Guillermo, Analyn V. Inarda, Jericho M. Inarda, Val M. Inarda, Ethel Claire R. Manal, Clarissa N. Marino, Aristeo G. Palero, Shirley L. Regua, Eugene S.F. Tia and Cecilia G. Tibay.
TWENTY-FIVE (25) YEARS. Recipients of awards for twenty-five years in the service were Anna Blanca S.P. Colina, Joy S.G Cruz, Dantes C. Francisco, Soterania A. Lagrada, Edwin S. Navalta, Christopher O. Perez, Marissa F. Regalario, Maricar O. Soberano, Stephen O. Soliguen and J. Lover F. Trinidad will also be receiving their incentives.
THIRTY (30) YEARS. A total of 14 faculty and staff were up for their 30 years in the service award. They were Rommel R. Castro, Abelardo B Ceñidoza, Joselito V. Cristorum, Crysalyn A. Cruzado, Joselito C. Dacumos, Evelyn R. Del Mundo, Enone L. Faulve, Aida M. Odi, Francisco H. Pedrosa Jr., Manuel B. Publico, Jocelyn C. Rubio, Ernesto M. Salindong, Eduardo S. Solo and Edwin B. Supilanas.
THIRTY -FIVE (35) YEARS: Donna B. Barredo, Allen U. Bautista, Erich D. Cruz, Ma. Cecilia L. Espiritu Santo, Benjie G. Ingco, Emelita F. Jimenez, Roberto H. Nabua, Marina L. Reyes, Evelyn P. Sacramento, Dorothy C. Solano and Rhea G. Tunque received their prizes for the 35 years of service they dedicated to the University.
FORTY (40) YEARS: Forty years of a lifetime in the public service has been dedicated by Ruby T. Catmunan. And, for that, she is being recognized and awarded. // abc