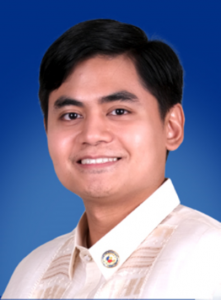 Rizal 2nd District Rep. Honorable Juan     Fidel Felipe F. Nograles will be the keynote speaker in the celebration of the 14th University of Rizal System Program on Awards and Incentives for Service Excellence (URS – PRAISE) in line with the 119th Philippine Civil Service Anniversary.
After graduating from Harvard Law School in 2016, the 32-year-old Nograles has opted to use his knowledge to help the less privileged instead of pursuing a career in major law firms in the country.
Rather than joining other lawyers in board room meetings, he preferred to spend time by helping the poor in his home province of Rizal with their legal problems.
Nograles spent a year in a law firm and was appointed court attorney at the office of former Supreme Court associate justice Martin   Villarama Jr. After earning a Juris Doctor degree at the Ateneo de Manila University, he went to Harvard where he further learned the ideals of     servant leadership.
When he became Rizal assistant provincial administrator, Nograles saw for himself the plight of poor Filipinos.
In a span of four months, Nograles is a principal author to 14 House bills including HBO 2993 known as "An Act Creating a Comprehensive Legal Aid Program, Rationalizing Standards for the Underprivileged and Underserved, Appropriating Funds Therefor and for Other Purposes".