The Department of Science and Technology (DOST) through the Presidential Proclamation No. 780 s. 2019,   celebrates the annual Science and Technology (S&T) Week every fourth week of November. This 2021, the NSTW celebration dubbed Agham at Teknolohiya: Tugon sa Hamon ng Panahon was scheduled on November 22 – 28.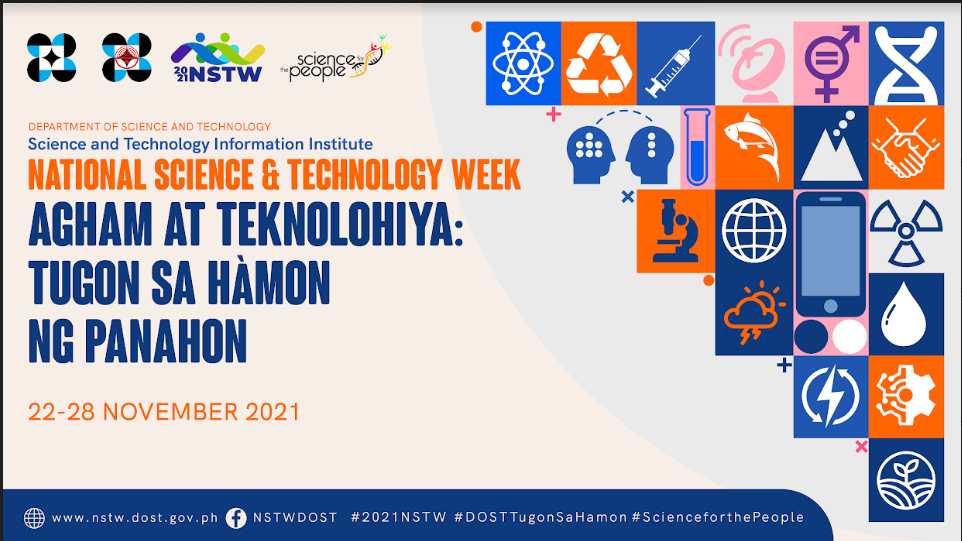 In this regard, URS held its local celebration of the S &T Week in support to the National S & T Week celebration on November 22-27. The celebration consisted of many science and technology-based competitions such as the Innovatech Vlog, Siyentiktok, S&T Quiz Bee, Tech Talk, Siyensaya, ScienTech, Big Shots (Rap), URS Panalo-Caravan, Orientation for Copyright Application, Technology and IP Audit, and Teachnology in the New Normal (Online School Report Card System).
The Innovatech Vlog is an inter campus vlog competition of which the developed video features Campus' science, technology and innovation facilities, programs, projects, advocacies and activities. Siyentiktok is a Tik-Tok Inter-Campus competition featuring a faculty member and at least 1-2 student/s on a science technovation/ experimentation. The S & T quiz bee is an online quiz bee participated in by one faculty and three (3) students. Tech Talk is a virtual demo-fest showcasing the URS Mechatronics, RDCHIME, Autotronics, SANRI, MHPTTC and CNC. Siyensaya is a role play competition of a scientist or  inventor impersonator who will highlight the contribution or invention that made one a notable scientist or inventor. ScienTech Big Shots is an inter campus competition where rap entries performed by a group of 2-3 rappers highlights science, technology and innovation. URS Panalo Caravan is an activity that features a combination of both virtual and on site selling of the University agri-based products and crops. Orientation on technicalities of copyright application was also held.  Finally, a webinar on the use of a developed computer-aided mechanism in grade enlistment, computation and report card system was conducted.
The S & T Week Celebration was chaired by Dr. Leo Rio, Head, Intellectual Property Office. //