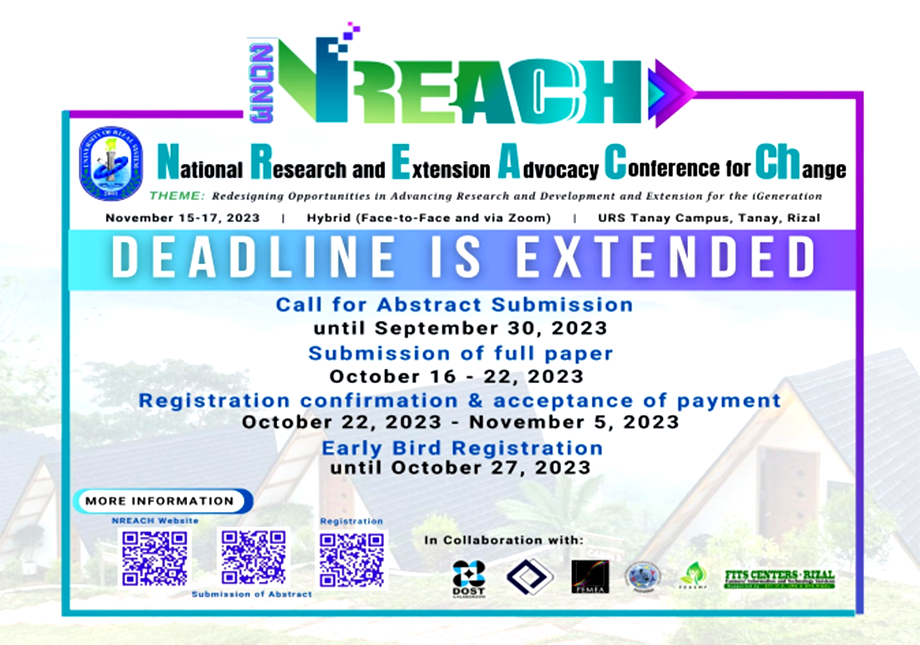 The University of Rizal System is set to hold the National Research and Extension Advocacy Conference for Change (NREACH) with the theme "Redesigning Opportunities in Advancing Research and Development and Extension for the iGeneration" on November 15–17, 2023. The conference will be held at the URS Tanay Campus, Tanay, Rizal, for on-site participants and via Zoom for online attendees. 
The event aims to provide a meaningful avenue where scholarly minds can meet and connect for knowledge sharing and partnership in conducting multidisciplinary collaborative research. This consists of different parallel sessions under the research and extension categories.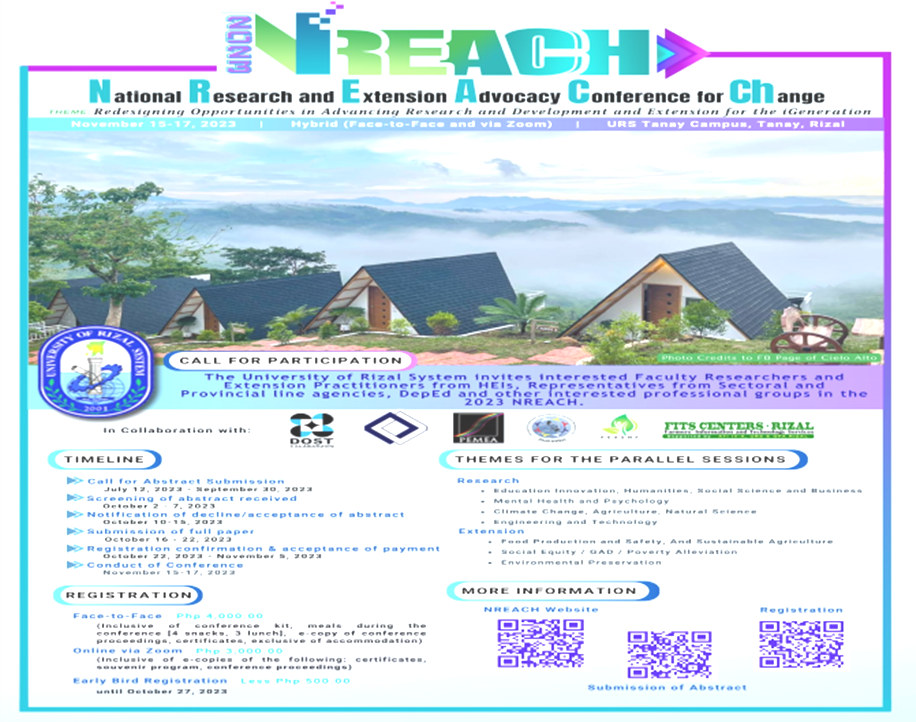 The research category includes other subcategories such as education innovation, humanities, social sciences and business,   mental health, and psychology, climate change, agriculture, and natural science, engineering, and technology. The extension category includes food production and safety, sustainable agriculture, social equity, gender awareness development, poverty alleviation, and environmental preservation.
The conference is in collaboration with the Department of Science and Technology-Region IVA (DOST IV – A), the Philippine-American Academy of Science and Engineering (PAASE), the Philippine Educational Measurement and Evaluation Association (PEMEA), the Philippine Extension and Advisory Services Network Inc. (PhilEASNet), the Francisco and Enriqueta Angeles Science Memorial Fund, and the Farmers Information and Technology Services (FITS) Centers-Rizal. // embr