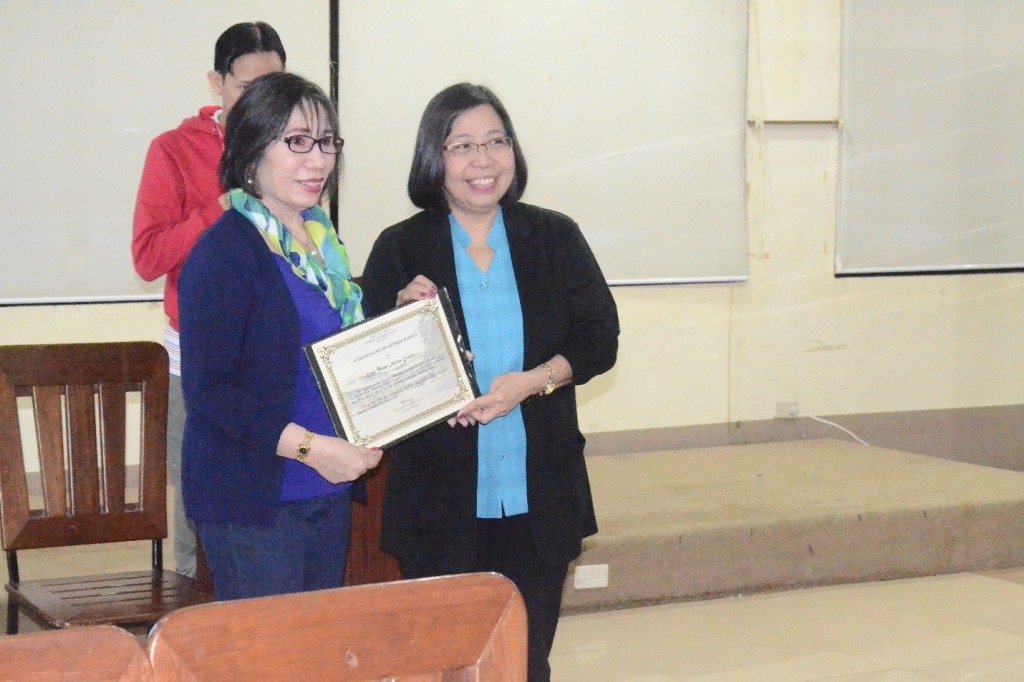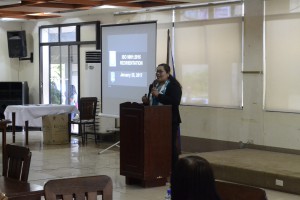 To ensure that URS services constantly meet stakeholders' requirements and that quality is consistently improved, the University attempts to adopt the International Organization for Standardization (ISO) standards required for   quality service management.
On September 15, 2016, the first orientation and launching of the International Standards Organization (ISO) 9001:2015 was held at the Casimiro Ynares Auditorium, Binangonan, Rizal. The University invited Engr. Helen Alian – Evalle, manager, HAE Consultancy and Training Services to acquaint everyone in URS about the ISO standardization.
Relatively, series of ISO 9001:2015 orientation held in different venues. After September 15, 2016, another was done at the Dumagat Hall, URS – Tanay Campus on October 17-18, 2016. A reorientation for URS key personnel was also held at the URS – Morong Function Hall on January 25, 2017.
Engr. Helen Evalle, introduced the International Organization for Standardization (ISO) and discussed the benefits, processes, principles involved in the standardization.