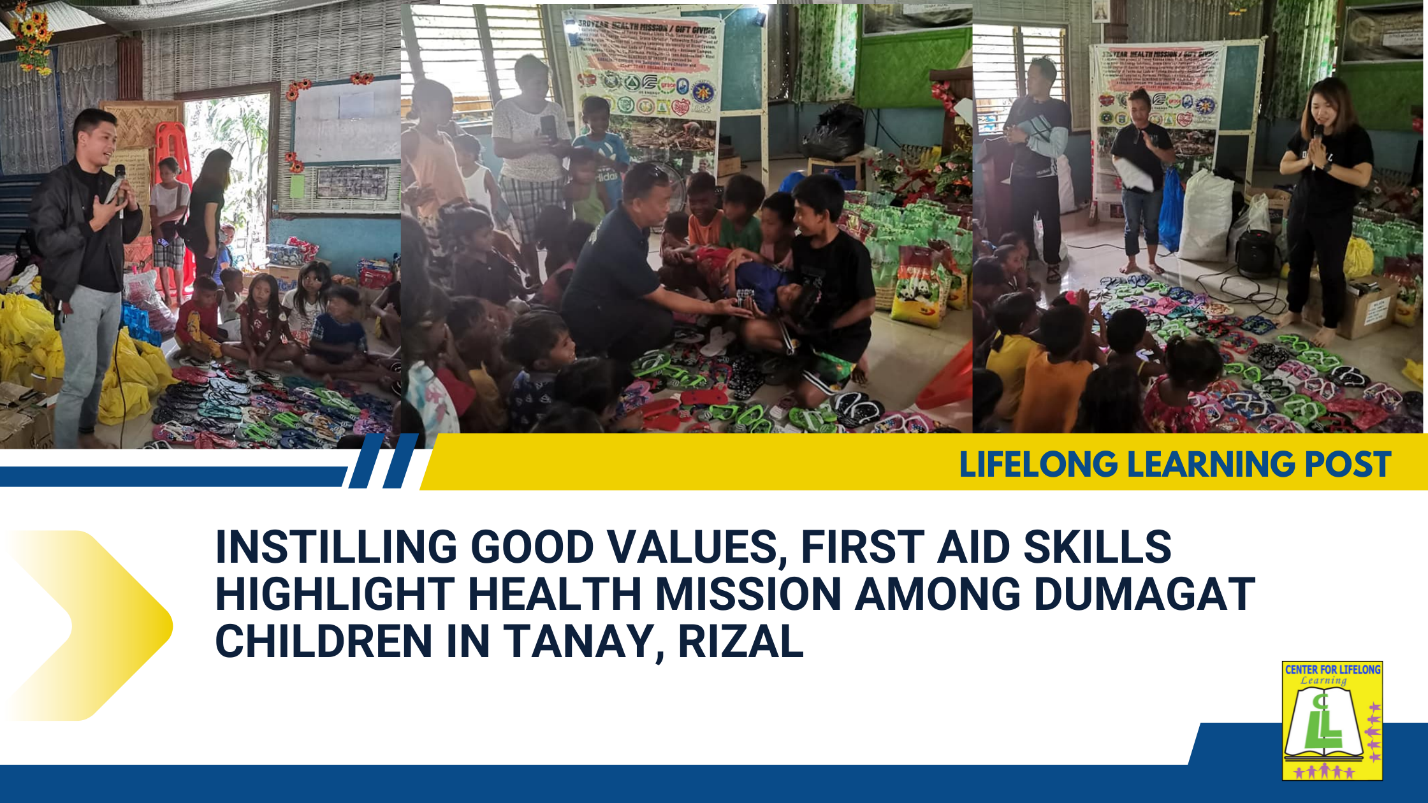 A lecture on good values and first aid skills added an extra dimension to the health mission and gift-giving event for the young Dumagat indigenous people, June 12, Sitio Magata, Brgy. Laiban, Tanay, Rizal.
The lectures on good values and first aid skills were conducted as part of the YAKAP: IP Community Awareness, Knowledge, Attitude, and Practices: Serye ng Talakayang GAD program.

Arian Marie Soriano, a registered nurse, and Ptr. Divino Apolinar of Grace Christian Fellowship imparted valuable lessons on right conduct and instilling good values among the Dumagat that will guide them throughout their lives. Nurse Arian and Ptr. Divino inspired the young boys and girls by emphasizing the importance of integrity, respect, and compassion. By instilling these values at an early age, they hope to contribute to the development of responsible and well-rounded individuals who will make positive contributions to their community and society.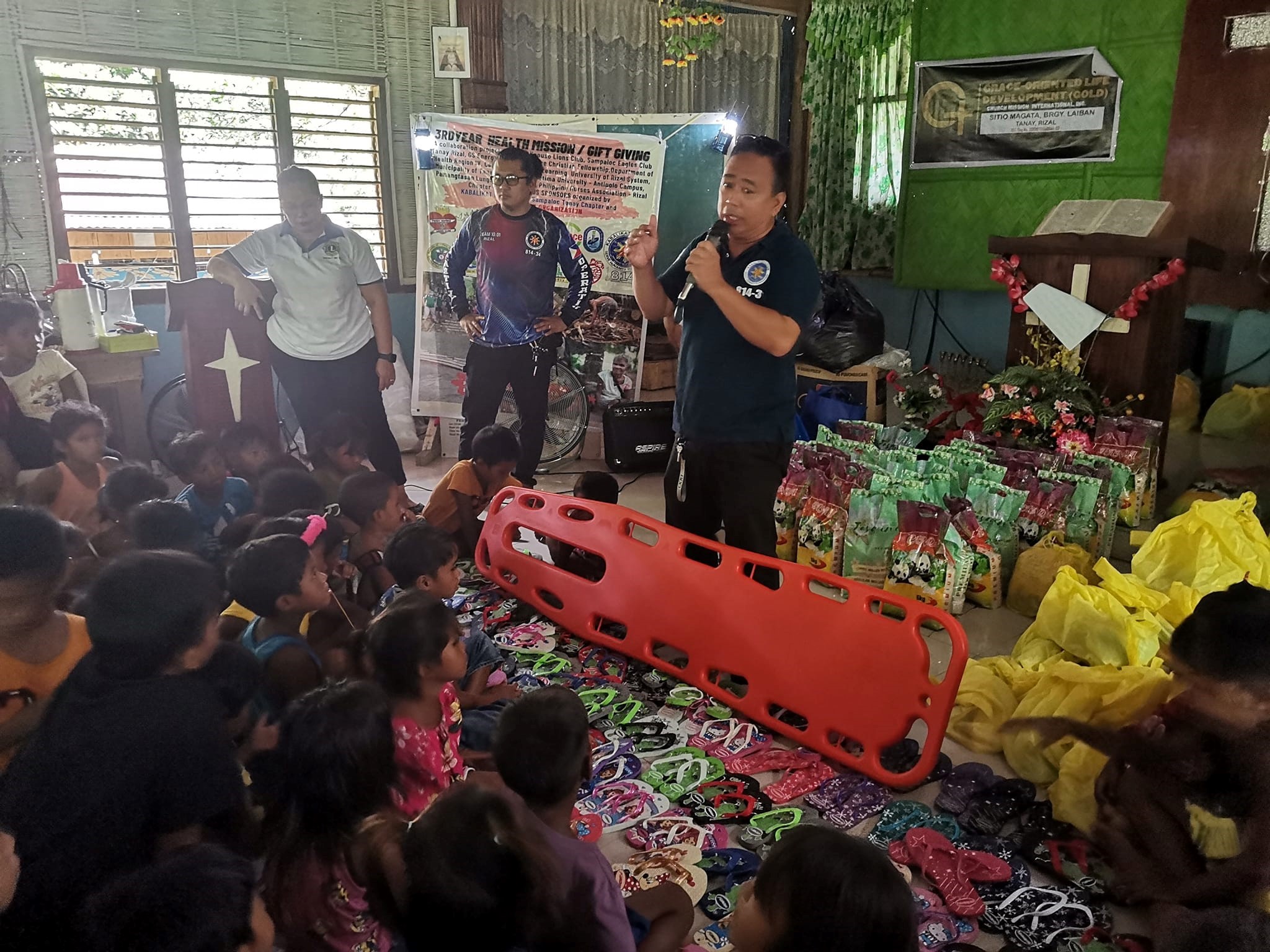 Meanwhile, Mr. Carlos Reyes, a member of the Kabalikat Civicom 814 – Sampaloc Tanay Chapter, lectured the children about first aid skills. With his extensive knowledge and experience, Mr. Reyes taught the young participants how to respond in emergency situations, providing them with potentially life-saving skills. By equipping the children with this knowledge, Mr. Reyes hopes to empower them to become confident and capable individuals who can assist others in times of need.
The parents of the children attended the seminar, witnessing their children's engagement and growth firsthand. They expressed their appreciation for the holistic approach taken during the event, which combined healthcare services, gift-giving, and the essential values and first aid seminar.