The University of Rizal System commenced its inaugural president's cup as part of the 21st Founding Anniversary of URS, August 12, 2022, URS Morong Campus.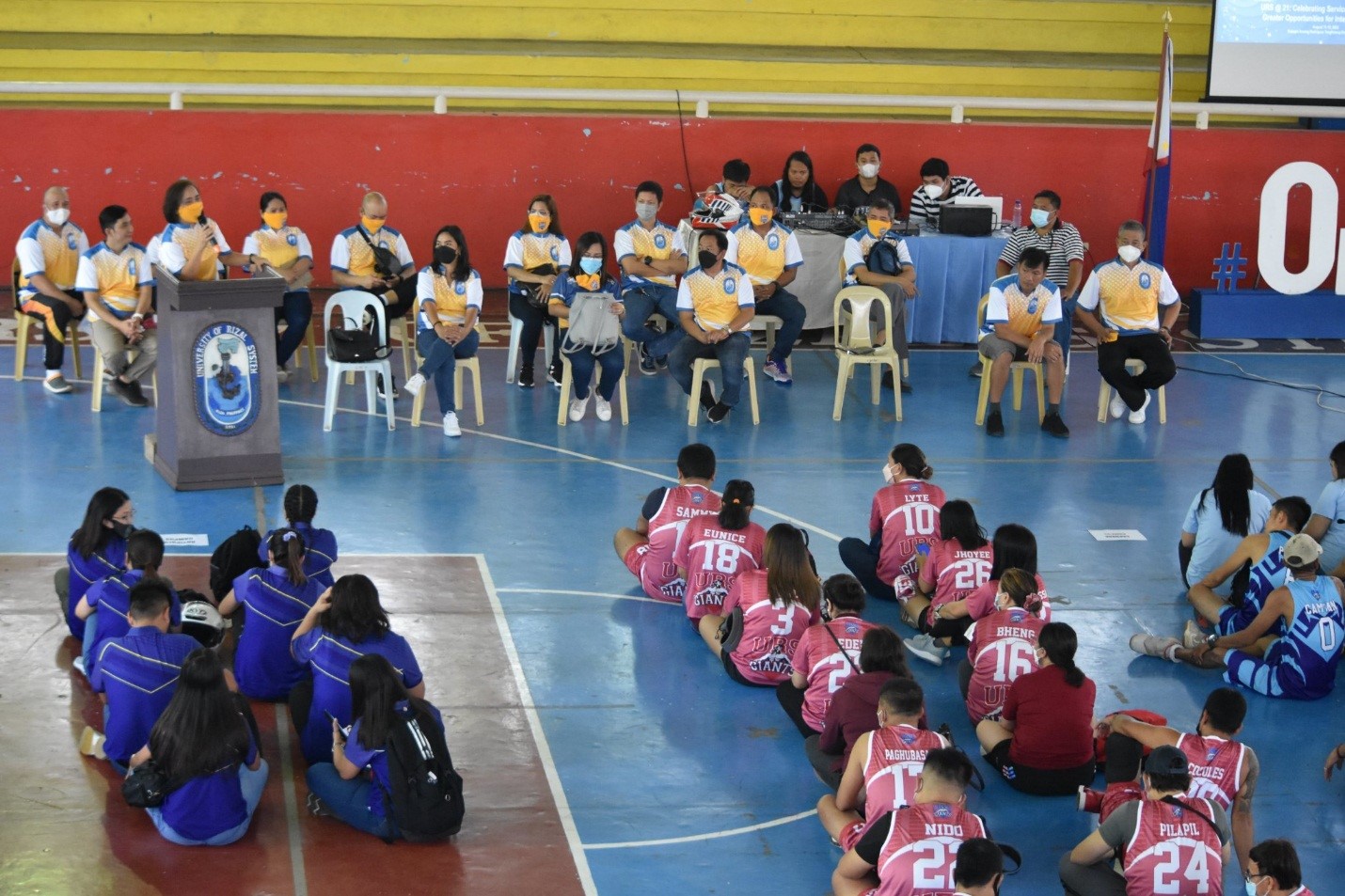 The cup was participated by the faculty and staff of the university. They will be competing in basketball, volleyball, and badminton. On its first day, the first set of teams already competed in basketball and volleyball. The competition for badminton shall be scheduled for the following week.
The opening of the cup started with a short parade on the campus by the following competing teams: Antipolo; unified teams of Angono, Taytay, and Cainta; Binangonan; Cardona; Morong (Team Faculty); Morong (Team Staff); Montalban; Pililla; and Tanay.
After the introduction of each team, Dr. Marvin Amoin, campus director of URS Morong, gave his opening remarks. More so, the vice presidents of the university such as Dr. Renato de Lemon, vice president for Admin and Finance; Dr. Allan E. Conde, vice president for Academic Affairs; and Dr. Marites M. Rio, vice president for RDEP gave their respective inspirational messages.
Meanwhile, Dr. Nancy T. Pascual, who was attending an important matter, greeted the participating teams via a recorded message.
Also present in the opening program to give their messages are the following: Prof. Johann Vicente Guillermo, faculty federation president; Ms. Blessilda Obias, president of Organization of University of Rizal System, Inc.; Ms. Clarissa Marino, president of URS Morong Employees Association; and Prof. Adrian Maniaol, head of the University's Sport.
The oath of sportsmanship of the players followed. Afterwards, Dr. Pascual officially declared the opening of the cup.
The competition will take place in the whole month of August as per scheduled.
Prof. Ferdinand Vivas hosted the opening program.
(Photos and article by Tipolo Student Publication, the official student publication of URS Antipolo Campus)