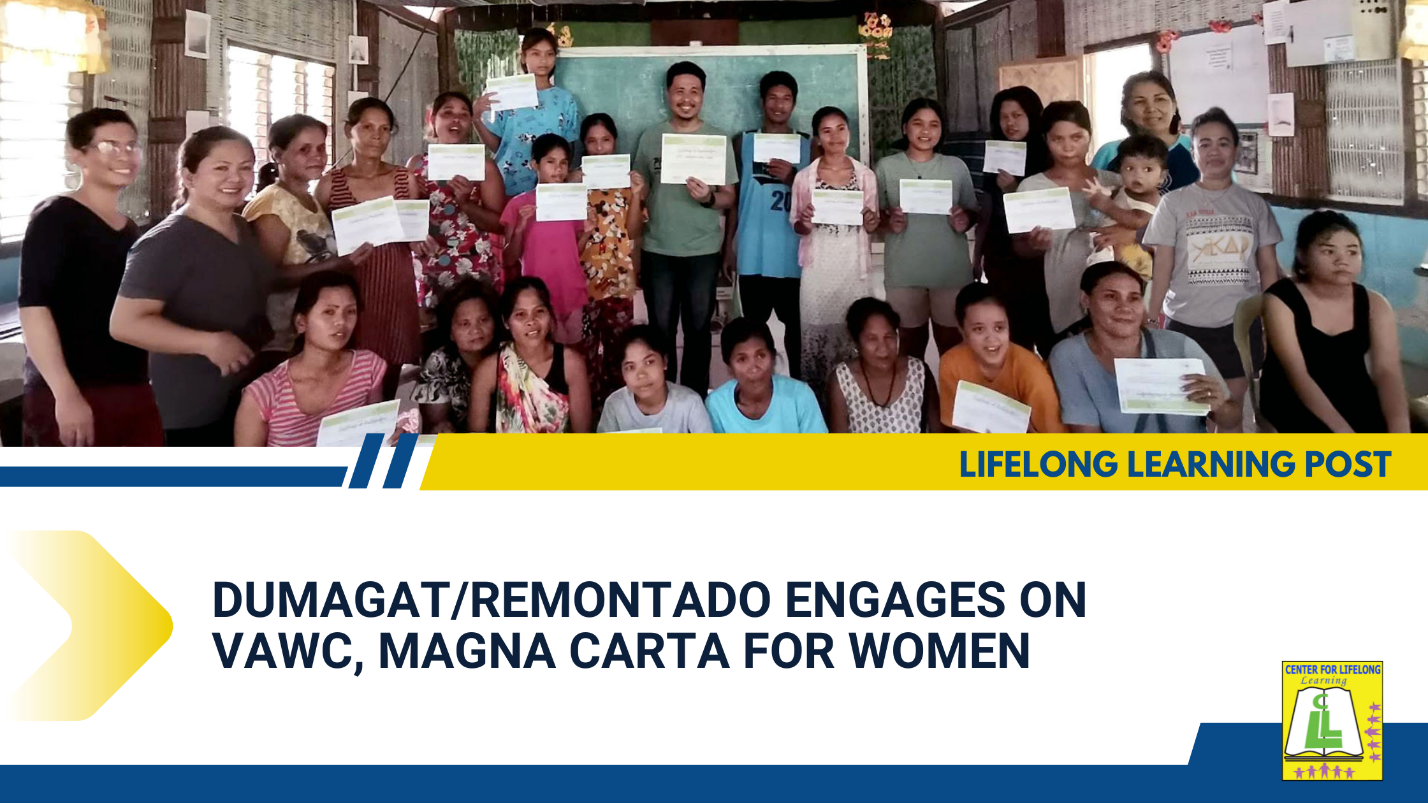 As part of the succeeding session on the implementation of the project "YAKAP: IP CommunitY, Awareness, Knowledge, Attitude, and Practice: Serye ng Talakayang GAD," a topic on "Kaalaman Ukol sa Proteksyon sa mga Kababaihan at mga Bata" was held in Sitio Magata, Brgy. Laiban, Tanay, Rizal, July 8.

Atty. Jansen San Juan served as the resource person. As a legal expert and advocate on Gender and Development (GAD), Atty. San Juan provided insights and information to the community members about the importance of protecting women and children from various forms of violence. The discussion shed light on the rights of women and children as outlined in the Magna Carta for Women, a comprehensive law enacted to ensure their welfare and empowerment. Atty. San Juan highlighted the key provisions of the Magna Carta for Women, emphasizing its role in addressing the challenges faced by women and promoting gender-responsive development. The participants learned about the law's provisions related to the protection of women's rights, economic empowerment, health services, and political participation.

The dialogue also allowed community members to gain a deeper understanding of the significance of Violence Against Women and Children (VAWC) prevention, support services, and legal remedies available to survivors. The interactive discussion facilitated an exchange of ideas and personal experiences, fostering an inclusive environment where community members felt comfortable sharing their perspectives and concerns. The event served as a platform for building awareness, knowledge, and skills that are instrumental in creating a safer and more equitable society for all.

The activity was organized by the Center for Lifelong Learning through Dr. Norberto M. Natano, and Gender and Development Center through Dr. Wilhelmina Masinsin in cooperation with Heart Start Educators for Lifelong Learning, Inc. and Ranzville Mission School.