The URS Delivering Access to Quality Learning Opportunity for the Marginalized CommunitY (DALOY) literacy program and Mediantics, URS – Angono journalism aaaaaaaaworganization, are two of the recipients of the 2nd Lagerway Awards for Communication Excellence of the Communication Foundation for Asia on May 5.

DALOY was recognized as Communication Excellence Awardee for Community Building and Values Formation for its projects on Home-based Study Project for the Dumagat and Heart Start Play and Learn Literacy Project, among others in response to the Sustainable Development Goals (SDG) of the United Nation Development Program (UNDP) which is "Quality Education for All".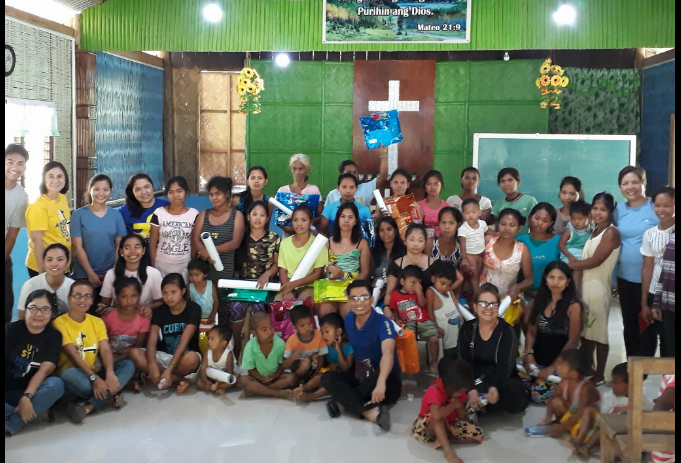 This literacy program was founded by Dr. Marilou Pantaleon, director for Center for Lifelong Learning (CLL) of the University of Rizal System, through the organization she established, the Heart Start Educators for Lifelong Learning, Inc. Heart Start is composed of dedicated teachers whose hearts are for volunteer service in the name of quality inclusive education for individuals in the marginalized sector.
URS is a constant partner of this program under the University's Research Development, Extension, and Production division.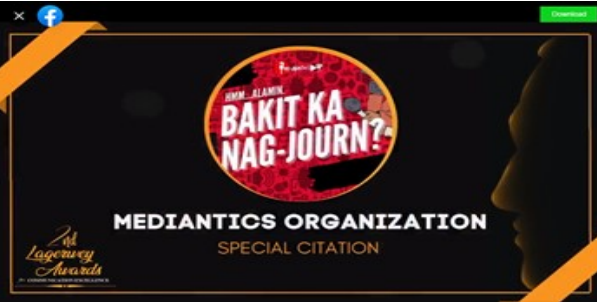 Likewise, Mediantrics, the official student organization of AB Journalism students at URS – Angono Campus, also received a special citation for promoting journalism education and for enhancing the skills and knowledge of the students through its various activities. The organization is advised by Prof. Maria Cecilia Villegas, program head of AB Journalism in the campus. John Eiron Raymundo Francisco is the organization president.
This year, CFA recognized Communication Excellence in various areas of CFA's advocacies, namely: peace, social justice, democracy and social accountability, environment stewardship, youth engagement, transformative digital citizenship, community building, family integrity, and values formation. With all its advocacies, CFA aims to harness the power of communication in order to promote Christian values and empower people in need towards social transformation.
CFA was founded by Fr. Cornelio Lagerwey in May 1968 in Manila (Philippines), as Social Communication Center – Development Research Foundation (SCC-DRF). It was renamed CFA in 1973. // ~ Norberto Nataño