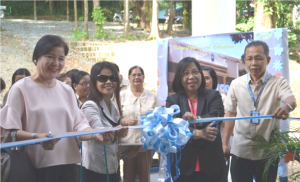 The two – storey 12 – room building for the College of Agribusiness Management at the URS – Tanay Campus has been inaugurated   August 8. It houses five classrooms, one multipurpose hall, Dean's office, faculty room, research and extension office, accreditation room , a pantry and three comfort rooms.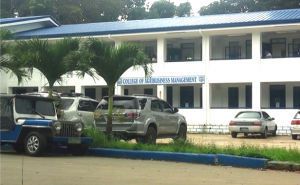 The inauguration started with the blessing officiated by Rev Fr Nathaniel Robillo and ribbon cutting by the University President, Dr Marita Canapi who was assisted by  Dr. Namerod Mateo, VP for research development, extension and production; Dr. Nancy Pascual, VP for     finance; Campus Director, Dr Fe Batoon and the faculty and staff of the campus.
The turnover of the CAM Building is an immediate response to the instructional facility needs of CAM as it welcomes the unprecedented first year college entrants from the Senior High School to the different business education programs of the college.
~ Fe D. Batoon