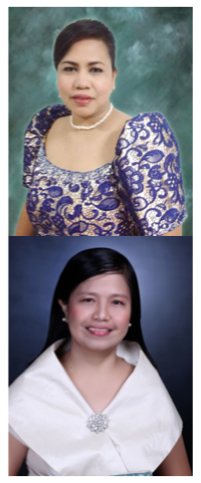 Prof. Maricel Berdan, director, URS – Rodriguez and Dr. Salome Desoloc, an assistant professor from URS – Pililla were recently awarded the Most Outstanding Faculty and Most Outstanding Administrator in the tertiary level during the 2019 Guronasyon Awards held at the Casimiro Ynares, Sr. Auditorium in Binangonan, Rizal.
Prof. Maricel B. Berdan started work as URS – Rodriguez Campus Director in 2013.
As a director, she was instrumental for the 10 campus program accreditation by the Commission on Higher Education (CHED) and the AACCUP. She has initiated the construction of permanent stage with roofing, campus canteen, student center, guardhouse, students' waiting area, and the covered path walk and the improvement of comfort rooms, agriculture, science and computer laboratories, and increased library holdings. She also worked for the improvement of the Administration, College of Education and College of Agriculture buildings.
With her leadership, she has helped the campus gain local and national recognition in both academics and athletics. She has formulated campus policies on class remediation, security protocol, and environmental management.
Dir. Berdan, likewise, helped her faculty and staff upgrade their qualifications by engaging them in research and extension, sending them to seminars and endorsing them for scholarships.
Dr. Maria Salome Almario Desoloc, Assistant Professor IV at the URS – Pililla Campus, finished her AB in Political Science at the University of Rizal System (URS) in 1998. She obtained her Certificate in Professional Education in 2003 and finished her MA in Teaching major in Social    Studies in 2006. In 2018, she obtained her Doctor of         Philosophy in Sociology at the Ateneo de Manila University.
Besides being a program head and faculty member, Dr. Desoloc is a researcher and an extensionist. Dr. Desoloc is a dedicated faculty member as attested by the people around her. She is married to Engr. Jesus Romeo Desoloc.