Academic year 2020 was undeniably a year of uncertainty and intellectual challenges not only for the undergraduate but also for the graduate students who were on their final stint in their graduate studies. Yet, despite difficulties, there were a few of them who stood out and shone in their respective scholastic endeavors.
In this year's 20th commencement exercises, let us get acquainted with four academic excellence awardees from the graduate school as we celebrate their achievements.
ALINE I. CORONADO, MPA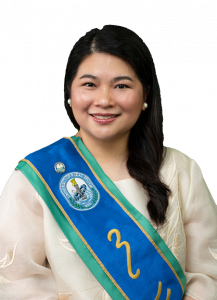 Doctor Aline Coronado, more fondly known as "Doc Kookie," is the Chief of the Rizal Provincial Hospital System Antipolo Annex 2.
As a candidate for Master in Public Administration from Antipolo Campus, she says that it has been her childhood dream to become a physician and a health care provider, to be of service to her fellowmen and to be an advocate of women's health.
She expresses her gratefulness to be enrolled in a dynamic and au courant university that finds ways to continue upholding its mission despite the adversities brought about by the pandemic.
Finishing her Master's was not easy having to juggle school, being a hospital administrator, serving as Obstetrician-Gynecologist, being a mom to her two toddlers, and a wife. She reminisced being pregnant while enrolled in her Statistics class where she kept reporting to school until the day before she delivered her youngest child via Cesarean section and took exams a week after she had given birth. Just when she thought the hurdles were over, while she was in the process of finalizing her thesis, she tested positive for COVID-19 and had to be quarantined. She nevertheless considered it a blessing in disguise as it helped her focus on her thesis writing since she need not report for work.
Her inspiration springs from the determination to become a better version of herself, to become a better public servant and healthcare provider to her patients. She is grateful beyond words for everything God has blessed her with and striving to be a better servant is her simple way of giving back and paying it forward. Anyhow, she does this.
Her advice to students who continually pursue graduate education despite numerous challenges is to: "Never stop learning. Fuel your passion. Always be grateful. Believe that you can. Never quit. Pay it forward."
RHENE BOY F. BROZO, Ed. D.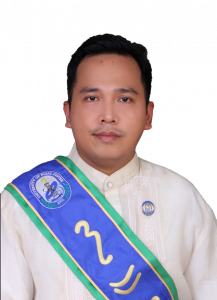 Sir Rhene Boy Brozo is currently Head Teacher I at Tanay-Sampaloc Integrated National High School (formerly Sampaloc National High School) located in the verdant and lush Sampaloc, Tanay, Rizal. For six years, he has also been handling MAPEH for Grade 7.
He firmly believes that as an educator, broadening one's horizon is a must. Pursuing the highest post-graduate degree is the best gift he has ever had. It gives him the confidence to muster the knowledge, skills, and technical know-how in the field of education. Also, he would like to utilize his degree and the valuable learnings that come with it to be an efficient academic leader and trailblazer, for he aspires to become an efficient School Principal in the near future.
He considers himself lucky to have experienced in-person academic interaction with classmates/colleagues in the academe under the formidable guidance of URSGS-Morong's Professorial Lecturers in the completion of his academic requirements. When the pandemic struck, he thought he would not be able to finish his dissertation, but through determination, sheer patience, voracious reading, and extensive research, he was able to adapt to the flexible learning modality in the duration of his Dissertation seminar and practicum in a matter of two semesters.
Looking back, he thinks a genuine academician does not need to sacrifice or hurdle any obstacles just to get an advanced degree. For him, learning and acquiring new knowledge is always an exciting and challenging endeavor. If there was one stumbling block he could consider in his academic journey, it must be TIME. In upholding productive academic work, he realizes Brene Brown's tenet that "Time is the most precious unrenewable resource." It simply means that we should not waste time and we must always take advantage of it.
It is his personal passion to bring about positive change in the field of education. Both his parents, Aurelia F. Brozo and the late Renato C. Brozo, have been supportive of his journey.
He advises students to take things in stride; not as a burden or an obstacle, but just enjoy the graduate school journey and maximize all the learning to the fullest and put it into good use.
ADRIEL G. ROMAN, Ph. D.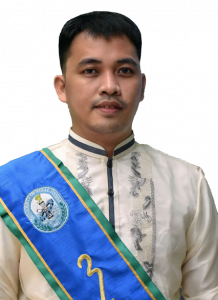 Sir Adriel Roman is currently the Director for Planning and Development at Laguna State Polytechnic University and he teaches Mathematics, Statistics, and Research Subjects.
His reason for pursuing a doctorate degree is to capacitate his knowledge, skills, and attitudes and to exceed the expectations for a faculty of higher learning. Also, he considers learning as a continuous process; hence, teachers should also continue to grow professionally. His professional reason is to cope with the new trends in education and quality management for the benefit of his students and their University's stakeholders.
Though he may not be able to fully describe his academic experience, he can confidently say that the flexibility of the graduate school in allowing him to defend his dissertation and conduct online consultations are proof that the University has a sound continuity plan for its graduate students. He compliments the leniency shown by his professors in graduate school which he says is really commendable.
In retrospect, he considers time management as a hurdle. Being himself an administrator, it has been a challenge for him to manage his time. There were times when he had to accomplish tasks at the same time during class hours. However, he is thankful to all his professors in graduate school for always having a pocket filled with understanding for a student like him. Because of their thoughtfulness and consideration, he is able to finish his post-graduate degree.
"My family is the primary factor pushing me to continue despite challenges being faced. My colleagues here in our University, who are also your alumni, inspire me likewise not to stop my Ph.D. journey in the University where graduate students are being guided and prepared for the complexity of reality," he shares when asked about his inspiration.
He shares, "While some of your colleagues tell you to go in a hurry because you might not be included in the roster of the 'to be promoted' individuals in your organization, I advise you to focus on your own race while others serve as your audience. What is more important is the learning success you've made along the way while achieving your vision of finishing your degree. Have a vision, take one step at a time, and enjoy every second of your graduate school journey."
LINDSAY H. MAGLALANG, MAT in Filipino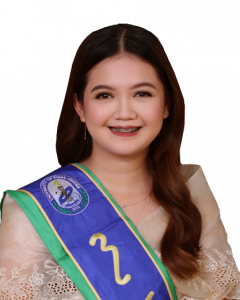 Ma'am Lindsay Maglalang is a Junior High School Teacher at San Juan National High School handling Filipino for Grade 8. She is also a Part-Time Instructor at the University of Rizal System Antipolo where she teaches major subjects in Filipino.
Pursuing a Master's degree in Teaching provided her with tough learning experiences and the chance to enter the work market with full certainty and strategic advantage to simplify the complex form of learning. Her decision to enroll permitted her to make more important fundamental expert abilities and cultivate self-improvement. She says that she considers herself mediocre but as time passed, she eventually improved professionally and personally when she applied her learnings in graduate school to her teaching.
Her perseverance, patience, and tenacious determination to succeed were measured. But then, it was truly fulfilling because she will now be graduating with flying colors. She admits that she did not expect that she would be an awardee.
As she reminisces about the obstacles that came her way, she shares that studying is tiring, weepy, distressing now and then and there were times she wanted to surrender, however, she felt that with tirelessness and holding up, there is a success. She had monetary issues because of educational expenses, research, and other stuff. She adds that the ark is depleted yet she accepts that 'when you contribute, ultimately, there will be a collection.'
Despite the hardships she experienced, she remained optimistic and continued to fight for her dream. She quotes Paulo Coelho's famous line: When you want something all the universe conspires in helping you to achieve it.
When asked about her inspiration, she says she wouldn't have been able to achieve all these without the people who inspired her to keep going. Her family, her partner, and her students are her inspiration because they give her the courage to fight and continue no matter how difficult the situation. She also counts self-fulfillment as the other thing that has motivated her to continue her studies. She says that while she is still youthful and capable, she will do everything to fulfill her dreams without stepping on other people.
She leaves these inspirational nuggets to striving students like her: Learn while enjoying the experience. Connect with your classmates. Regardless of whether you are a reflective person or not, interface with your classmates so you can help each other especially with difficult tasks. Know your goal. Learning is not easy especially during this pandemic but we must continue to trust God that soon all our efforts will bear fruit. Because when the time is right God will make it happen.
Like other academic achievers in the graduate school that came before them, these four admirable awardees have also struggled to fulfill their academic tasks and overcame obstacles that got in the way.
They were able to surpass the challenges of their academic adventure that came with the transition to the "new normal" set-up in their postgraduate journey. Indeed, their commonalities: hard work, perseverance, determination, and faith in God, kept their passion for learning ablaze.