Eight URS students – 6 from Binangonan, and 2 from Morong campuses – qualified for this year's Panasonic Scholarship Asia grants.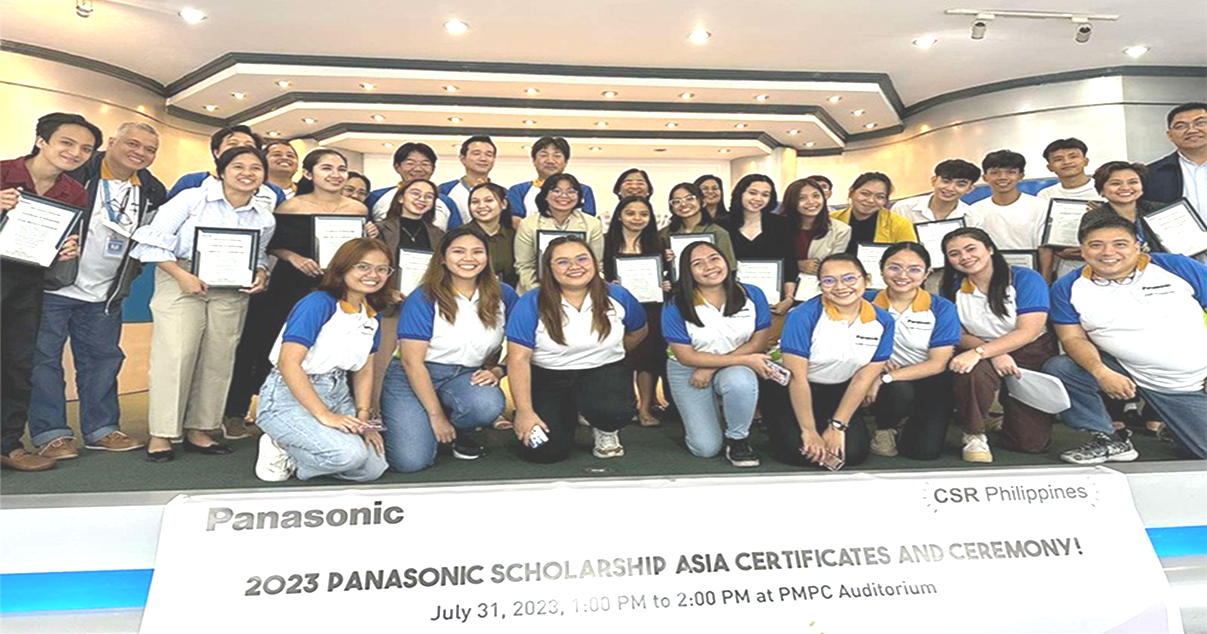 The Panasonic Scholarship Asia is a scholarship program that supports students studying at local universities and vocational training schools. The scholarship award ceremonies were held in Indonesia, the Philippines, and Taiwan, marking the start of the program activities in FY 2023.
The ceremony was attended by the President as well as Managing Directors of Panasonic group in each country, along with representatives from the scholars' universities. After the representatives of the scholars expressed their determination and aspirations for the future, each scholar who was awarded a scholarship received a certificate. In FY2023, a total of 106 scholars are expected to be awarded scholarships in eight countries and regions, with award ceremonies to be held in Vietnam, Thailand, Malaysia, Philippines, Cambodia, and China.
In the Philippines, the award ceremony was held at the Panasonic Manufacturing Philippines Corporation on July 31, attended by Kazuya Higami, President of PMPC, and top management of the Philippines Group companies. A total of 8 out of 14 new scholars from the University of Rizal System were awarded for this fiscal year's program. The recipients from the Binangonan Campus are Camila Joy Opiana, Justine Lorrenz Ceñido, Michelle Soleta, and Christin Camposano under the BS Accountancy program, Kyla Jane Villaceran under the BSBA Marketing Management, and Rhea Tinambacan under the BS Information System. The recipients from Morong are Mary Jane Mendiola, who takes up BS Electronics Engineering, and Roxette Reyes, who takes up BS Computer Science. // abc