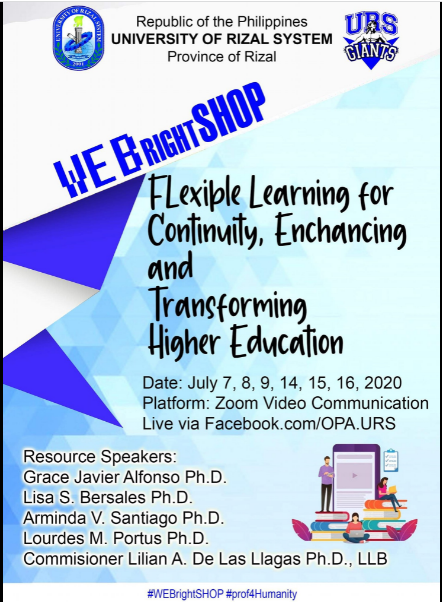 A total of 6,049 modules covering 16 disciplines were developed by the University of Rizal System during the school year 2020 – 2021.
This is an initiative which aimed to redefine the teaching – learning strategy to guarantee the delivery of quality education amid the pandemic – an offshoot of the WEBrightshop module development and capacity building initiated by URS with the help of the UP Open University and the Commission on Higher Education (CHED).
The modules were written to supplement the teaching modalities under the New Normal covering the areas of Agriculture and Allied Courses, Arts and Culture, Business and Accountancy, Engineering, English, Filipino, Health and Related Sciences, Hospitality Industry, HuSukom, Industrial Technology, Information Technology, Mathematics, PE and Sports, Science, Teacher Education, and TLE/Home Economics.
Some 3,668 and 2,381 or a total of 6,049 modules were written by the faculty alone in school year 2020 – 2021 covering the first and the second semester. //